UK National Lottery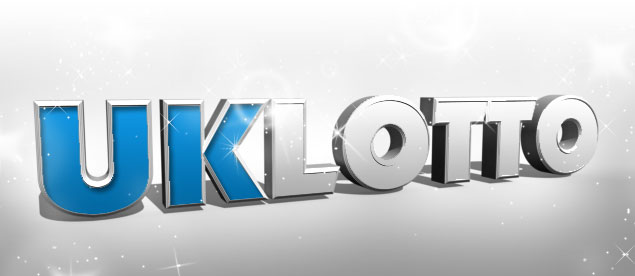 As the UK National Lottery's flagship game, UK Lotto has captured the hearts of millions of players. It is played every Wednesday and Saturday and there are six different ways to win in every draw, including multimillion-pound jackpots if you match all the main numbers.
How to Play UK Lotto
To play UK Lotto, you pay £2 per ticket and select six numbers from 1 to 59. To win the jackpot, you must match the six main numbers drawn. A seventh number, known as the Bonus Ball, is drawn after the first six digits and boosts the value of prizes won in the second tier.
Buy UK Lotto Tickets
You can buy UK Lotto tickets from an authorised retailer either in person or online. Buying your ticket online also has several distinct advantages. Your ticket can never be lost, stolen or damaged - instead, it is stored in a secure online system. Once the draw has taken place, you'll receive any notifications about a win via email, meaning that you never miss out on a prize.
UK Lotto Odds and Prizes
There are six ways to win a Lotto prize, with rewards on offer for matching at least two main numbers. The jackpot is given away if any player matches all six main numbers, and rolls over to the next draw if nobody wins. Once the jackpot has rolled over five times it must be won in the following draw, otherwise the money will roll down to players in other tiers.
The record jackpot stands at £66 million, after two ticket holders split the top prize of £66 million – the cap was £50 million at the time and excess funds had accumulated due to increased ticket sales – in January 2016.
Here are the prizes available to UK Lotto players as well as their respective odds of winning:
Match
Win
Odds of Winning
Match 6
Jackpot
1 in 45,057,474
Match 5 + Bonus Ball
£1 million
11 in 7,509,579
Match 5
£1,750
1 in 144,415
Match 4
£140
1 in 2,180
Match 3
£30
1 in 97
Match 2
Free Lotto Lucky Dip Ticket
1 in 10.3
Overall odds of winning any Lotto prize are 1 in 9.3.
Overall odds of winning any Lotto prize are 1 in 9.3.
UK National Lottery History
The game was launched in November 1994 and has undergone a few structural changes in the last two decades. A midweek Lotto draw was added in 1997 and the game changed its name to "Lotto" in 2002. The cost of a ticket increased from £1 to £2 in 2013, at the same time as the Lotto Raffle was introduced and Lotto Plus 5 game was removed.
In October 2015, the ball pool expanded to 59, a new prize tier was introduced for matching two main numbers and the supplementary Lotto Raffle draw became the Lotto Millionaire Raffle.
The Lotto Millionaire Raffle was discontinued in November 2018, when larger fixed prizes were introduced and the rollover limit replaced the previous jackpot cap to guarantee that the top prize would be won more regularly.
Related UK National Lottery News
Next Estimated Jackpots