World Lottery
Worldlottery.net is your one-stop resource for anything relating to world lottery games. Whether you want to see the latest winning numbers from popular American lotteries such as Powerball and Mega Millions, or maybe you want to know what Australia's Oz Lotto is all about, you'll find exactly what you need right here.
Head over to the Results page to see which numbers have been drawn most recently in lotteries from around the world, or select one of the games on this page to learn more about it, including how to play and what prizes are on offer.
Find information about individual lotteries from around the world by selecting one of the links on the right. You will discover the odds of winning and see just how big the jackpots can get in each game. Once you've found out all you need to know about these lotteries, head over to the Tickets Page to pick your numbers.
World Lottery News
All of these games are official lotteries and run by state-regulated companies. That means the prizes are guaranteed and paid out to ordinary players just like you. Here's some of the news stories of winners and massive jackpots around the world...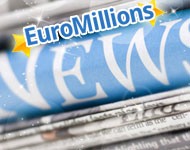 Wednesday 20th March
Hereford's Ade Goodchild Revealed As £71 Million EuroMillions Winner
Ade Goodchild, a 58-year-old factory worker from Hereford, has been revealed as the lucky winner of the £71 million EuroMillions jackpot won on Friday 15th March. The overnight multi-millionaire went public with his big win during a press conference held by The National Lottery in Worcestershire on Wednesday 20th March.
Read More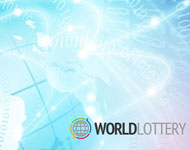 Friday 15th March
South Africa Pick 3 and Rapido Lotteries Have Ended
The national lottery operator of South Africa, Ithuba, has announced two of its games, Pick 3 and Rapido, have ended with immediate effect from Friday 15th March. The closure of these two lotteries comes off the back of the successful launch of a new game, Daily Lotto.
Read More
Lottery Games
These pages will tell you all you need to know about how some of the world's most thrilling games work:
It's never been easier to take part in the most famous games across the planet, so read up on how to play your desired lottery, discover the odds of winning and start dreaming of how you will spend that jackpot!