Mega Millions Lottery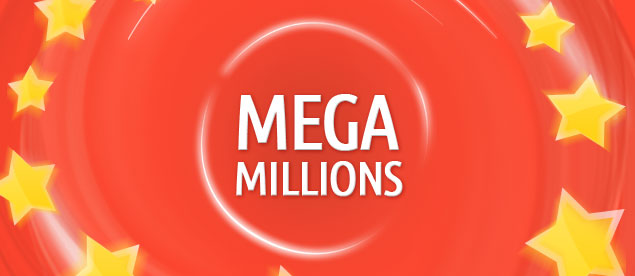 One of the world's largest lotteries, Mega Millions is played across 45 US states, plus the District of Columbia and US Virgin Islands. The game has produced some of the biggest lottery winners of all time.
Mega Millions was first played in 2002, but the game underwent some big changes in October 2017 to create even larger jackpots.
How to Play Mega Millions
To play Mega Millions, players must select five numbers from 1 to 70 plus a Mega Ball number from a second pool of 1 to 25. It costs US$2 to play and offers nine prize tiers, with eight of those providing guaranteed payouts, no matter how many winners there are in the prize tier.
The jackpot starts at US$20 million and is the only tier without a fixed amount as it rolls over and grows if no player successfully matches all five numbers and the Mega Ball. There is no jackpot cap, meaning it can grow to huge amounts.
Mega Millions also offers a feature called the Megaplier, which increases the non-jackpot prizes on offer. For a small additional cost of US$1 per play, players have any non-jackpot winnings multiplied by between two and five times the original prize, depending on the ball drawn on the night. The Megaplier number is drawn immediately before the main Mega Millions numbers and will either be 2x, 3x, 4x or 5x, as shown below along with their values.
| | | | | |
| --- | --- | --- | --- | --- |
| Numbers Matched | 2x Megaplier | 3x Megaplier | 4x Megaplier | 5x Megaplier |
| Match 5 | $2,000,000 | $3,000,000 | $4,000,000 | $5,000,000 |
| Match 4 + Mega Ball | $20,000 | $30,000 | $40,000 | $50,000 |
| Match 4 | $1,000 | $1,500 | $2,000 | $2,500 |
| Match 3 + Mega Ball | $400 | $600 | $800 | $1,000 |
| Match 3 | $20 | $30 | $40 | $50 |
| Match 2 + Mega Ball | $20 | $30 | $40 | $50 |
| Match 1 + Mega Ball | $8 | $12 | $16 | $20 |
| Match 0 + Mega Ball | $4 | $6 | $8 | $10 |
The table below shows the odds on each Megaplier being drawn:
| | |
| --- | --- |
| Megaplier | Odds |
| 2x | 1:3 |
| 3x | 1:2.5 |
| 4x | 1:5 |
| 5x | 1:15 |
California is the only state which does not offer fixed prizes or the Megaplier, as state law dictates that all lottery winnings must be pari-mutuel, which means they are based on ticket sales and the number of winners in each tier.
Just the Jackpot
Players can opt for a Just the Jackpot wager in most states, costing US$3 for two sets of Mega Millions numbers. However, the ticket holder can only win the jackpot and is not eligible to pick up any of the other prizes, even if they match a combination of numbers that would win them a prize in the regular game.
Odds of Winning Mega Millions
The table below displays the different Mega Millions prizes and odds of winning each prize:
Balls to Match
Payout
Chances of winning
Main Numbers
Mega Ball
5
1

Jackpot

1 in 302,575,350

5
0

$1 million

1 in 12,607,306

4
1

$10,000

1 in 931,001

4
0

$500

1 in 38,792

3
1

$200

1 in 14,547

3
0

$10

1 in 606

2
1

$10

1 in 693

1
1

$4

1 in 89

0
1

$2

1 in 37

Overall odds of winning a Mega Millions prize
1 in 24
Rollovers are a frequent occurrence in Mega Millions and allow the jackpot to reach incredible heights, often surpassing the US$200 million mark.
Mega Millions Lottery Winners
The biggest-ever Mega Millions jackpot was worth an incredible US$1.58 billion and was won on Tuesday 8th August, bringing an end to a run of 31 rollovers. The lucky ticket was sold at a Public in Neptune Beach, Florida. The cash option was worth $783.3 million.
Some of the other big prize winners include:
Michigan created the game's second billionaire in January 2021. The jackpot had climbed to US$1.05 billion on the back of 36 consecutive rollovers before a single ticket matched all the numbers. The winning entry was sold at Kroger, located at 47650 Grand River Avenue in Novi.
A jackpot of US$1.337 billion went to a couple of players from Des Plaines in Illinois on 29th July 2022. They teamed up to purchase their winning ticket from Speedway #4250, located at 885 E. Touhy Ave, and decided to take the jackpot as a one-off payment worth $780 million.
On 13th January 2023, a Mega Millions player from Maine matched all the numbers to pocket a jackpot of $1.35 billion. In the process, they became their state's first jackpot winner. The jackpot was claimed anonymously as the winner set up an LLC known as LaKoma Island Investments.
US$656 million was shared between three winning ticket holders from Kansas, Illinois and Maryland. The Kansas winner opted to stay anonymous, the Maryland ticket turned out to belong to a trio of work colleagues from Milford Mill, while Merle and Patricia Butler from Red Bull in Illinois claimed the ticket purchased in Illinois.
US$648 million was shared by two ticket holders, Steve Tran of California and Ira Curry from Georgia, on 17th December 2013. They both opted for the cash option, worth $347.6 million each.
US$543 million was won by a group of 11 work colleagues from Santa Clare County, California, on 24th July 2018.
How to Claim a Prize
Players who pick their Mega Millions numbers at an authorised ticket retailer can only claim winnings from the state the ticket was bought in. Prizes worth up to $600 can normally be claimed from a retailer, depending on that state's rules and regulations, whilst the relevant state lottery needs to be contacted for larger prizes, including the jackpot.
Similar to the other multistate American lottery game, Powerball, Mega Millions jackpot winners have the option to receive their winnings one of two ways, choosing either an annuity spread over 29 years or a cash lump sum. Like Powerball, all Mega Millions jackpots are shown as the overall annuity value based on current market valuations. Jackpot winners opting to receive the cash lump sum will receive less than the advertised figure but will have the benefit of receiving a single payment.
Mega Millions Draws
Mega Millions draws are held twice a week, on a Tuesday and Friday night at 23.00 ET, at WSB-TV studios in Atlanta. Mega Millions results are be available to view online shortly after the draw has taken place.
History of Mega Millions
Mega Millions launched as 'The Big Game' in August 1996, with tickets sold in six states for the first draw; Georgia, Illinois, Maryland, Massachusetts, Michigan and Virginia. A Tuesday draw was added in February 1998 and, as further states started joining, the lottery was renamed 'Mega Millions' in May 2002. By January 2010, Mega Millions was available in 23 states, which has risen to 44 states and two jurisdictions.
Big changes were made to the game in October 2017 in the hope of generating larger jackpots, bigger lower-tier prizes and more millionaires. The pool of main numbers decreased from 75 to 70, and the Mega Ball pool grew from 15 to 25. The value of the guaranteed minimum jackpot also went up considerably from $15 million to $40 million, and Just the Jackpot was also introduced at this time. The minimum jackpot was lowered to $20 million in 2020 due to the Covid-19 pandemic, as ticket sales dropped so much that $40 million could no longer be guaranteed.
Next Estimated Jackpots