Lotto 6/49 Canada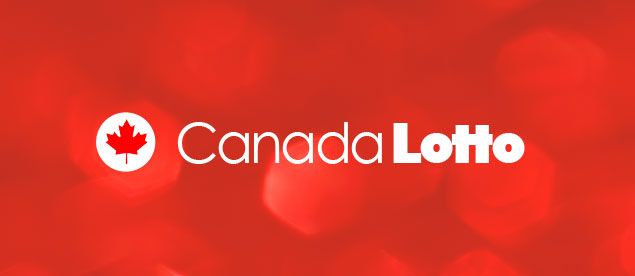 Since its launch in June 1982, Lotto 6/49 has become one of the most popular lottery games played in Canada and was the first national game in the country to allow players to select their own numbers. Canada Lotto 6/49 is operated by the Interprovincial Lottery Corporation but each of the five provincial lottery organizations is individually responsible for running the game within their own territories.
Canada Lotto 6/49 draws are held every Wednesday and Saturday evening at 21.20 ET and have a fixed jackpot of CAD$5 million. In addition to the top prize, there are a further six winning tiers where players can win smaller prizes for matching two numbers or more.
In September 2013 Lotto 6/49 launched the Guaranteed Prize Draw as a side game to the main Lotto 6/49 draw. For every line of Lotto 6/49 numbers purchased, a ten-digit number is printed onto a player's ticket and acts as a free entry into a raffle which guarantees someone will win at least CAD$1 million for matching the ten-digit code drawn. This used to be known as the Guaranteed Prize Draw, but has now evolved into the Gold Ball game.
How to Play Canada Lotto 6/49
To play Canada Lotto 6/49, players are required to select six numbers from 1 to 49 and if they match all six numbers on their ticket with the six numbers drawn, they win the jackpot. The jackpot is shared if multiple players match all the numbers.
For the remaining prizes, some are fixed amounts and some are calculated on a pari-mutuel basis, which means they vary depending on ticket sales and the number of winners in the prize tier. The smallest prize, won by matching two numbers, is a single line ticket for the next Canada Lotto 6/49 draw.
The winning combinations, odds and prizes are as follows:
| | | |
| --- | --- | --- |
| Match | Prize | Odds/$2 Play |
| Match 6 | CAD$5 million | 1: 13,983,816 |
| Match 5 plus Bonus | 32.15% of the prize fund | 1: 2,330,636 |
| Match 5 | 13.5% of the prize fund | 1: 55,492 |
| Match 4 | 54.35% of the prize fund | 1: 1,033 |
| Match 3 | CAD$10 (Fixed) | 1: 56.7 |
| Match 2 plus Bonus | CAD$5 (Fixed) | 1: 81.2 |
| Match 2 | Free Ticket | 1: 8.3 |
Classic Draw
In the Canada Lotto 6/49 draw, six main numbers along with a seventh number, the Bonus Ball, are drawn from a pool of 1 to 49. This is known as the Classic Draw.
Prior to September 2022, the jackpot had been allowed to roll. Thanks to this rollover feature, Canada Lotto 6/49 jackpots had grown as high as CAD$63.4 million. This record jackpot was won on April 13th 2013 by four ticket holders, three of whom came from British Columbia and the other from Alberta.
Gold Ball Jackpot
Now that the Classic Draw offers a fixed jackpot of CAD$5 million, there is a rolling jackpot in the new Gold Ball game. Players still receive a ten-digit number on their ticket and a raffle still takes place as always that guarantees someone will win at least CAD$1 million, but they could even win much more.
In the Gold Ball jackpot draw, there are 30 balls and just one is gold. If this ball is drawn, the winner receives the jackpot. This starts at CAD$10 million and rises by CAD$2 million if it isn't won. If any of the non-gold balls are drawn, the winner receives CAD$1 million.
The chances of the Gold Ball jackpot being won increase with each passing draw, as the balls worth CAD$1 million are not replaced after they are selected. For example, there will be just 29 balls in the second draw if the Gold Ball does not appear in the first, then 28, then 27, and so on. It will only go back to 30 balls once the Gold Ball jackpot is won.
Related Canada Lottery News
Next Estimated Jackpots