Super Lotto Plus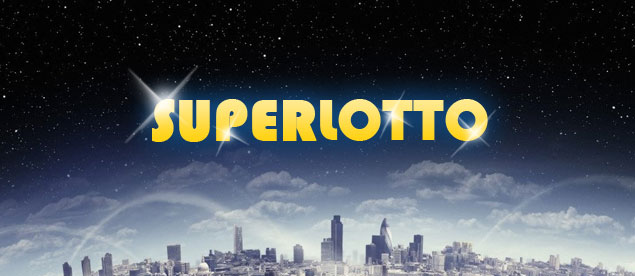 The Super Lotto Plus is a Californian lottery game that has been available to play since its launch in 2002. This game is run by the California lottery and plays out alongside the other lotteries in the state such as the Mega Millions and Fantasy 5. Draws for the Super Lotto Plus take place twice a week every Wednesday and Saturday at 7:57pm PST. One of the best things about the Super Lotto Plus is that in total there are nine prizes tiers available to win and the jackpot is always worth a minimum of $7 million.
How to Play California Super Lotto Plus
Currently to participate in this game players have to select five numbers from 1 to 47 and then one MEGA number from 1 to 27. As already stated there are nine ways to win a prize in this lottery and you can start to win by matching just the Mega number alone. In order to win the desired jackpot you have to match all of the numbers drawn out. If the jackpot isn't won then the prize money will simply rollover to the following draw.
The Super Lotto Plus play like the majority of other world lotteries however tickets are only sold through retailers of which there are around 19,000 in the California state, however if you live outside of the state you can purchase them online. As the California state participates in the Mega Millions players can combine their tickets for these two lottery games by asking for the Californian combo.
California Super Lotto Plus Odds
Below is a table of the Super Lotto Plus prize categories and odds:
Match Required
Odds
Match 5 main balls and MEGA number
1 : 41,416,353
Match 5 main balls
1 : 1,592,937
Match 4 main balls and MEGA number
1 : 197,221
Match 4 main balls
1 : 7,585
Match 3 main balls and MEGA number
1 : 4,810
Match 3 main balls
1 : 185
Match 2 main balls and MEGA number
1 : 361
Match 1 main ball and MEGA number
1 : 74
Match MEGA number
1 : 49
Overall odds of winning a California Super Lotto Plus prize are 1 : 23
As the table shows the overall odds of winning are 1 in 23, which although it isn't guaranteed players in this lottery have relatively good chance of winning a prize. The nine different prize amounts are released on the night of the draw and they depend on ticket sales and the amount of winners.
Consecutive rollovers happen often in this state lottery game which is why the jackpot can reach some impressive heights. Jackpots are known to surpass $90 million and in March 2002 after 11 roll overs the biggest jackpot of $193 million was won by three lucky ticket holders.
California Super Lotto Plus Payment Options
Like some of the other lottery games that are available to play in America players, if they win the jackpot ,can choose how they would like to receive their winnings. The first is through a cash payout which will be less than the announced jackpot prize and the second is through 26 annual installments. With a large array of prizes available in the Super Lotto Plus it is no surprise why this lottery is popular to play.
Related California Lottery News
Next Estimated Jackpots