EuroMillions Superdraw Announced for Friday 7th March 2014
This week, EuroMillions officials confirmed the date for the first Superdraw of the year. The special draw will take place on Friday 7th March 2014 with a guaranteed jackpot of €100 / £80 million. The standard EuroMillions jackpot is €15/£12 million but in the Superdraw this is boosted €100/£80 million. In the event that no players match all seven numbers drawn, the supersized jackpot will roll over to the following draw.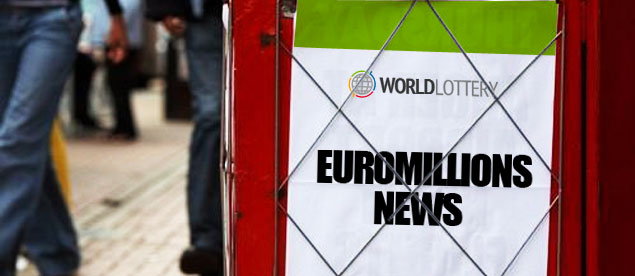 Although the special draw is the first of its kind this year, this will actually be the 15th EuroMillions Superdraw since the lottery's conception in 2004. The first Superdraw took place on February 9th 2007, when just one ticket successfully matched the five main numbers and two Lucky Stars drawn. The Belgian winner claimed the full €100 million jackpot; this was the biggest lottery win in Belgium at the time and the third biggest in EuroMillions history.
Tickets for the impending EuroMillions Superdraw are available from authorised retailers across the nine participating countries and can also be purchased online from Friday 7th February 2014. Due to the significantly larger guaranteed jackpot, ticket sales for the draw are expected to rise significantly, so we advise anyone wishing to participate, to buy their tickets in advance.
Further information on EuroMillions SuperDraws is available on Euro-Millions.com.
Written by Lottie McDonald
Article Published: Thursday 6th February 2014 2:30 PM GMT
World Lottery News Index