El Gordo Navidad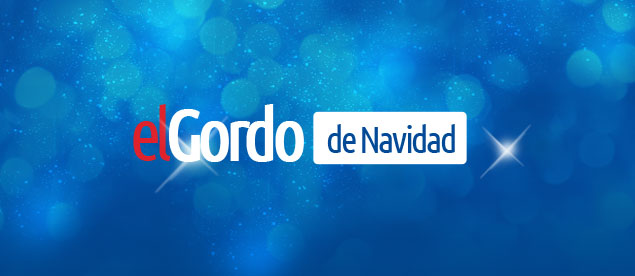 El Gordo Navidad has been running in Spain since 1812 and has become famous for offering a prize pot of over €2 billion. Also known as the Spanish Christmas Lottery, it is held on the 22nd December and often sees large groups of family and friends club together to buy the tickets, which sell for €200. Players can also opt to buy a tenth of a ticket, which means that they will receive a tenth of any prize that it might win.
The spectacular draw takes place in Madrid and lasts for up to five hours with children traditionally singing the numbers as they are drawn. Watching the draw on television is a sociable event in many towns and villages around the country. Find out more at ElGordo.net.


Play El Gordo de Navidad Online! Click Here...
Buying El Gordo Navidad Tickets
El Gordo Navidad works more like a raffle than a traditional lottery in that when you buy a ticket (or billete) or tenth of a ticket (decimo), you are issued with a five digit number which you have to match with one of the winning codes drawn on the night. Up to 190 tickets can bear the same number, with each receiving the entire amount advertised for the prize tier in which it wins. This means that although only one set of numbers wins the €4 million jackpot, actually there could be up to 190 separate €4 million prizes.
El Gordo Navidad Prizes
| Prize Divisions | Total Prizes | Numbers to match | Prize* |
| --- | --- | --- | --- |
| El Gordo Navidad first prize | 1 | Match all 5 | €4,000,000 |
| Second prize | 1 | Match all 5 | €1,250,000 |
| Third prize | 1 | Match all 5 | €500,000 |
| Fourth prize | 2 | Match all 5 | €200,000 |
| Fifth prize | 8 | Match all 5 | €60,000 |
*prize values are for per Billete (full ticket)
Prizes are also awarded for tickets whose numbers are close to some of the top prizes.
Next Estimated Jackpots