EuroMillions Results for Tuesday 25th February 2014
Last night's EuroMillions draw gave players the chance to win a jackpot worth £26 million (€31 million) as there were no top prize winners in Friday's draw. In total, just over 1.7 million players won a prize in last night's draw, but did any of the winners manage to scoop the jackpot?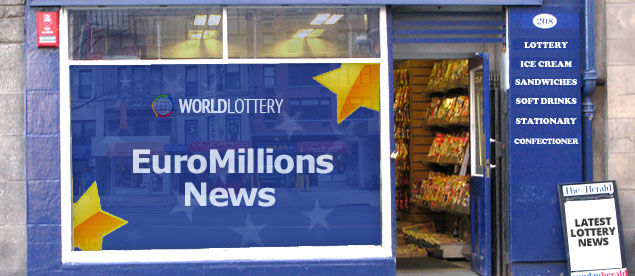 Latest EuroMillions Results for 25 February 2014
Millionaire Maker Number: ZXJ180326
As it turned out, the jackpot eluded players last night and so increases to £34 million (€42 million) for Friday's draw. Match 5 plus one Lucky Star was the first winning prize tier and saw two ticket holders each win £427,466 (€519,074). In the third prize tier, eight players matched all five main numbers to each win £29,828 (€43,256) while in the fourth tier 61 players won £1,955 (€2,836) each by matching four main numbers and both Lucky Stars. All other winning ticket holders in last night's draw landed prizes worth between £2.80 (€4.10) and £107 (€155).
In the additional Millionaire Raffle draw, luck was in the air for the UK EuroMillions ticket holder who successfully matched the code ZXJ180326 to win the £1 million prize. You can view the full prize breakdown from last night's draw on the EuroMillions Results page at Euro-Millions.com.
Other Lottery Results
The US Mega Millions jackpot has surpassed the US$200 million mark and is now worth US$216 million following last night's draw without a top prize winner. The jackpot is the result of players in the previous 15 draws failing to match all five main numbers and the Mega Ball number to win the top prize. However, one ticket holder from Arizona and another from Maryland both came close to winning the jackpot when they matched all five main numbers to win US$1 million but failed to match the Mega Ball number which would have secured them the jackpot.
For further information on Mega Millions, including the latest results and how to play, visit Lottery.net.
Written by Grace Mee
Article Published: Wednesday 26th February 2014 1:15 PM GMT
World Lottery News Index