EuroMillions Lottery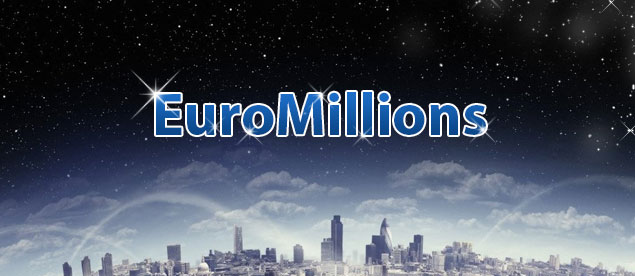 The first ever EuroMillions draw took place on 13th February 2004 with tickets only having gone on sale just six days prior on 7th February 2004. At this point there were only three participating countries and these were France, Spain and the UK. However just eight months later, for the draw of 8th October 2004, six other countries joined the EuroMillions lottery. At this point there are nine participating countries and these are Austria, Belgium, France, Ireland, Luxembourg, Portugal, Spain, Switzerland and the United Kingdom.
When the EuroMillions lottery first launched draws took place just once a week but in May 2011 an extra draw was introduced with the first ever Tuesday draw taking place on 10th May 2011. At this point there were a couple of other changes to the EuroMillions game with the matrix changing from 5/50 and 2/9 to 5/50 and 2/11 – the addition of two Lucky Star numbers. With these changes came an additional prize tier for the EuroMillions making a total of 13 prize tiers.
You can find the latest EuroMillions results here.
EuroMillions Lottery Jackpots
The EuroMillions jackpot starts at €15 million minimum but for UK players this fluctuates dependent on the exchange rate (between £12 and £13 million). If no winners are found for the match five and two Lucky Stars then the jackpot will rollover until the EuroMillions jackpot cap* is reached. The highest jackpot to date was won on 12th July 2011 when Chris and Colin Weir from Scotland netted a multiple rollover jackpot of £161,653,000 / €185,000,000.
Play EuroMillions
Players are required to choose five main numbers from 1 – 50 and two Lucky Stars from 1 – 11 to participate in the EuroMillions game. Dependent on which country you purchase your tickets from you may find that the cost of your ticket includes extras like the Millionaire Raffle in the UK and EuroMillions Plus in Ireland.
Although many people believe that participating in the EuroMillions lottery is restricted to players who reside in the nine participating countries, this is not the case. You can play the EuroMillions lottery from anywhere in the world so long as you have a valid credit/debit card or an account with a payment processing company like Neteller. The lottery concierge service allows players from all over the world to participate in this popular pan-European Lottery.

EuroMillions Lottery Odds
EuroMillions offers players a 1 in 13 chance of winning with the odds of not matching any of the main balls but getting both Lucky Stars being 1 in 62. Not that you want to get just two Lucky Stars, there is no prize award for that although you will win a prize for matching just two main draw numbers.
| Main Numbers | Lucky Stars | Odds | % of prize fund |
| --- | --- | --- | --- |
| 2 | 0 | 1 in 23 | 18% |
| 2 | 1 | 1 in 46 | 17.6% |
| 1 | 2 | 1 in 157 | 6.5% |
| 3 | 0 | 1 in 327 | 3.7% |
| 2 | 2 | 1 in 822 | 2.3% |
| 3 | 1 | 1 in 654 | 2.2% |
| 3 | 2 | 1 in 11,771 | 0.5% |
| 4 | 0 | 1 in 14,387 | 0.7% |
| 4 | 1 | 1 in 28,774 | 0.7% |
| 4 | 2 | 1 in 517,920 | 0.8% |
| 5 | 0 | 1 in 3,236,995 | 1.6% |
| 5 | 1 | 1 in 6,473,989 | 4.8% |
| 5 | 2 | 1 in 116,531,800 | 32% |
EuroMillions Jackpot Cap
The EuroMillions jackpot cap was introduced in March 2009 and replaced the previous rule of a limit of twelve consecutive rollovers. In the first instance the EuroMillions jackpot cap rule meant that the jackpot is capped at €185 million. However this was reached in July 2011 so the new jackpot cap is €190 million. When the EuroMillions jackpot reaches the cap it cannot rise above this amount (€190 million) so any money that would usually be added into the jackpot from ticket sales is added to the lower prize tier. The jackpot will stay at the cap for two conseuctive draws and if it is still not won by the end of the second draw the jackpot will roll down and be shared amoungst the players in the next winning prize tier.
For example the first time the EuroMillions jackpot reached the cap was on 8th July 2011, there were no winners of the jackpot but for the match five and one Lucky Star the prize the lucky 6 players took home was £3,314,251 / €4,576,071 thanks to the roll down of excess prize money from the jackpot.
The cap now stands at €190 million and cannot exceed this amount according to rule changes made on the 17th February 2012.
EuroMillions Millionaire Raffle UK
Players who purchase their tickets in the UK are given the chance to win a £1 million prize each and every EuroMillions draw in the Millionaire Raffle game. There is no extra charge to participate in this game as the cost is included in the ticket price. The Millionaire Raffle number consists of three letters and six numbers and is randomly generated.
The odds of winning the EuroMillions Millionaire Raffle game on a Tuesday draw are 1 in 3.5 million but for a Friday draw 1 in 9.2 million. Players who are lucky enough to match the raffle number have just 180 days to make a claim.
EuroMillions Plus Ireland
There are three prize tiers in the EuroMillions Plus game in Ireland and the game using the numbers you have used for your main EuroMillions draw – just the five main balls, not the Lucky Stars. The separate draw takes place every Tuesday and Friday but to participate in EuroMillions Plus there is an extra fee.
Match 5 wins the top prize of €500,000
Match 4 wins €2,000
Match 3 wins €20
Notable EuroMillions Lottery Winners
There have been some quite spectacular jackpots won by players who participate in the EuroMillions Lottery and here we look at just a few of those that made headline news:
A fourteen times rollover saw the EuroMillions jackpot reach its cap for two consectuve weeks. The second week saw one ticket holder, Christine and Colin Weir from Largs in Scotland, scoop the record breaking EuroMillions jackpot of €185/£161 million.
Draw number 396 and 397 saw a rolldown to lower prize tiers with 6 winners on draw 396 and 11 on 397 becoming millionaires for matching 5 main numbers and 2 Lucky Stars.
In March 2011 two winners, one from Portugal and another from Belgium, shared a jackpot of €138,210,534 after the EuroMillions lottery failed to find any 5+2 winners for six draws.
Related EuroMillions News
Play EuroMillions

Tuesday's Next Estimated Jackpot: