South African Lottery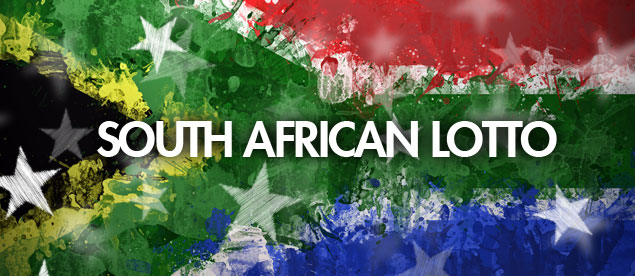 The South African National Lottery, otherwise known as Lotto 6/49, is the main national lottery in South Africa. There are other lotteries which take place in the country, such as the Powerball, which is a testament to the popularity of lotteries in this part of the world. A staggering 82% of South African citizens play a lottery regularly, with the average spend being R81 per month, according to statistics from 2006. Now the South African lotto is open to players all around the world thanks to online ticket concierges.
How to play the South African Lottery
As the name suggests, the South African lottery is played on a 6/49 matrix, with players needing to match six out of 49 numbers to win the jackpot. When playing the game, as well as picking six numbers players must also pick one Bonus number, which will help towards winning secondary tier prizes. The jackpot is drawn twice a week, on a Wednesday and Saturday at 19.30 GMT.
The jackpot starts at R2 million, but as there are no rollover caps jackpots can climb very high. The biggest jackpot win was in February 2003 when four ticket holders shared a prize of R44.7 million. As well as the jackpot, there are an additional six prize tiers, which are detailed below:
| Prize Divisions | Numbers Matched | Winnning Odds |
| --- | --- | --- |
| Level 1 | 6 | 1:13,983,816 |
| Level 2 | 5 + 1 | 1:2,330,636 |
| Level 3 | 5 | 1:55,492 |
| Level 4 | 4 + 1 | 1:44,393 |
| Level 5 | 4 | 1:1,033 |
| Level 6 | 3 + 1 | 1:2,436 |
| Level 7 | 3 | 1:57 |
Players who are lucky enough to win a prize on the South African lottery do not need to be in a hurry to claim, as they have 365 days from the draw date to claim their prizes.
Lotto Plus
Alongside the lottery, South Africa also offers a Lotto Plus game. This is a second chance draw which takes place after the main draw for those tickets which have not won a prize. The player must ensure they tick the correct box in order to be entered into the second chance draw.