Tuesday's EuroMillions Jackpot Winner Claims Prize
Last Tuesday's EuroMillions draw saw one UK ticket holder win the €32 / £27 million jackpot by successfully matching all five main numbers and two Lucky Stars. Now, just a few days after the draw and in time for the festive season, the owner of this jackpot winning ticket has come forward to claim their prize.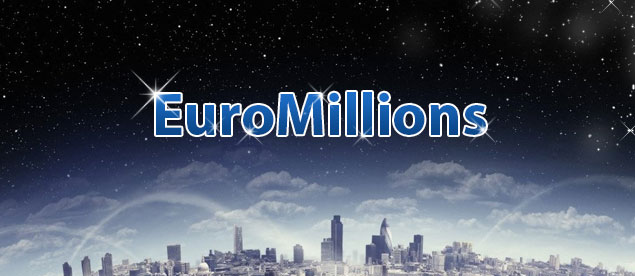 The winner, who has decided to remain anonymous, purchased their ticket in County Tyrone, Northern Ireland and contacted lottery officials on Friday to claim their prize. UK lottery officials have confirmed that the ticket has been verified and paid out but, as the winner has decided to remain anonymous, no further details will be released. Despite this, local news has been swarming with reports that the jackpot winner is Margaret Loughrey, a 48 year old unemployed woman from Strabane.
Following this win, another UK ticket matched the numbers drawn on Friday's to win the entire €15 / £12 million top prize. The lucky winner became the second UK jackpot winner in a row, the fourth UK ticket holder to win the top prize during November and also the seventh jackpot winner from the UK this year. WorldLottery.net is waiting to hear if this prize has been claimed and, if so, whether the jackpot winner will come forward to claim their prize or remain anonymous.
Further information from Friday's draw can be found on the EuroMillions Results page at www.euro-millions.com.
Other Lottery News
Tomorrow night's US Mega Millions draw gives players the chance to win a jackpot worth US$257 million after there were no top prize winners in Friday's draw. This is now the largest Mega Millions jackpot seen for over 20 months when the top prize rolled to a colossal US$656 million, the highest seen in US lottery history.
Written by Grace Mee

Article Published: Monday 2nd December 2013 11:35 AM GMT
World Lottery News Index
Play EuroMillions

Friday's Next Estimated Jackpot: