Lottery Results for Saturday 9th February 2013
A third consecutive rollover in the EuroMillions game on Friday frustrated players who had hoped to win on a massive scale, so many of those same players immediately turned their attention to the Saturday night lottery games. The prizes there were just as attractive, with Powerball offering $40 million, SuperEnalotto offering €42 million and the Australian Saturday Lotto offering AUD $20 million to anyone who could match all of the numbers required. To find out if any of those jackpots were landed, read on for our round-up of the lottery results for Saturday 9th February 2013...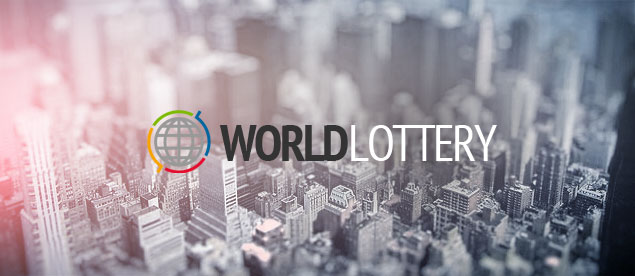 UK Lotto

08 – 10 – 27 – 34 – 40 – 41 Bonus Ball: 48
A midweek rollover gave players a UK Lotto jackpot of £6,188,608 to win last night, and the good news is that two tickets matched all six main numbers to share that prize equally, bringing the winners just over £3 million each. There were eight winning tickets at the second-tier prize level, and they won £169,404 each by matching five main numbers plus the Bonus Ball number. The total number of prizes won in the Saturday UK Lotto game was 471,412, and you can view a complete breakdown of those by visiting the Results page at lottery.co.uk.
Irish Lottery

08 – 09 – 12 – 16 – 29 – 38 Bonus Ball: 10
Irish Lottery players were as keen as ever to try and win a jackpot worth just over €3 million on Saturday, but unfortunately none of the tickets entered for the game managed to do so. Fortunately, there were plenty of other prizes landed, including €25,000 that went to each of two tickets that matched five main numbers as well as the Bonus Ball number. The jackpot for the next Irish Lottery game this Wednesday will be worth around €3.5 million, and you can find complete details of the prizes won last night by visiting the Results page at IrishLottery.com.
Health Lottery

02 – 13 – 19 – 30 – 34
The Health Lottery game on Saturday frustrated players who were hoping to win £100,000 by matching all five numbers drawn, but there were lots of tickets that were able to console their owners with smaller prizes. More than 6,000 tickets won prizes of £250 or £20 each by matching four or three numbers, and we can now look forward to seeing if top prize hunters manage to fare any better in the midweek game on Wednesday.
SuperEnalotto

04 – 11 – 32 – 51 – 66 – 81 Jolly: 26 SuperStar: 49
SuperEnalotto jackpots tend to roll over on a regular basis, and that tendency was maintained last night because no ticket was able to match all six main numbers. The upside of repeated rollovers is that colossal jackpots can be generated as a consequence, and the next game this Tuesday will boast a jackpot worth €44.6 million, which is big money wherever you happen to live. Of course, there were plenty of consolation prize winners in the SuperEnalotto game last night, and the biggest (worth €39,696) went to each of nine tickets that matched five main numbers. The total number of consolation prizes won was 45,126, and another 69,521 SuperStar entries also managed to win a prize, so there will be quite a few players who will spend at least some part of today celebrating!
Powerball

05 – 06 – 16 – 36 – 58 Powerball: 03
There was a jackpot of $40 million to be won in Saturday's Powerball game after one player landed the top prize in the previous draw on Wednesday. No ticket was lucky enough to match the five main numbers as well as the Powerball on this occasion, but 365,961 tickets did match sufficient numbers to win a consolation prize of some kind. The three most successful entries were those that matched five main numbers only for a second-tier prize worth $1 million each, and 20 other tickets won $10,000 each by matching four main numbers plus the Powerball. The jackpot in the next Powerball game this Wednesday will be worth around $50 million.
Australian Saturday Lotto

08 – 29 – 30 – 33 – 36 – 41 Supplementary Numbers: 09 and 23
The Australian Saturday Lotto game usually offers a standard jackpot of around AUD $4 million, but last night it gave players the chance to win a Superdraw jackpot worth AUD $20 million. Nine tickets matched all six of the main numbers to win an equal share worth AUD $2.22 million each, so well done to their lucky owners! 144 tickets matched the five main numbers and one of the supplementary prizes to pick up a second-tier prize of AUD $9,837 each, and more than 1.35 million other tickets won smaller prizes at the lower levels. With the Superdraw jackpot having been landed in great style, the next Australian Saturday Lotto will once again offer a standard jackpot worth AUD $4 million.
Written by Lottie McDonald
Article Published: Sunday 10th February 2013 9:26 AM GMT
World Lottery News Index