Lottery Results for Saturday 7th September 2013
The biggest prize on offer last night was worth $203 million in the Powerball game, but there were plenty of other big prizes for players to pursue as well. The SuperEnalotto game was advertising a jackpot of €10 million, the UK Lotto game boasted a brand new jackpot of £3.6 million and the Irish Lottery game also had a new jackpot which was worth €2 million. For those of you who are keen to find out what happened with those prizes, read on and we will take you on a whistle-stop tour of the lottery results for Saturday 7th September, 2013…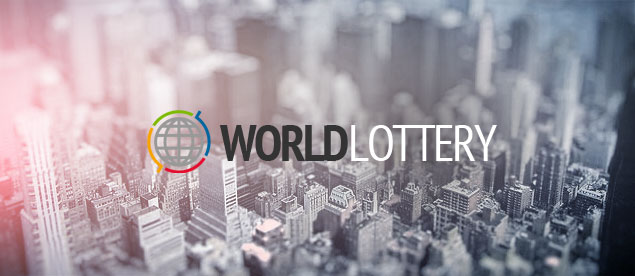 UK Lotto

01 – 11 – 12 – 13 – 35 – 42 Bonus Ball: 05
A brand new UK Lotto jackpot of £3,676,642 was landed by a single ticket last night, making it the fourth draw in a row that has given one or more players a jackpot win. Another 11 tickets won a second tier prize of £102,843 by matching five of the main numbers plus the Bonus Ball, and 478,181 tickets won smaller consolation prizes. For full details of how many tickets won at each level, and the amount of money that was secured by each, visit the Results page at Lottery.co.uk.
Irish Lottery

07 – 10 – 15 – 18 – 25 – 31 Bonus Ball: 26
There was no jackpot winner in the Saturday night Irish Lottery game, so the €2 million top prize has rolled over and the next game on Wednesday 11th September will offer a jackpot of around €2.5 million. The second Irish Lottery prize tier was also vacant last night, but 66 tickets won €987 each by matching five main numbers only and more than 45,000 tickets won smaller prizes. All consolation prize winners will also receive a €3 Winning Streak scratch card, so well done to all concerned. The full breakdown of prizes landed last night can be found by visiting the Results page at IrishLottery.com.
Health Lottery

09 – 14 – 34 – 36 – 40 Bonus Ball: 38
The five main numbers drawn in the Health Lottery game are worth £100,000 to any player who managed to match them all, but unfortunately there were no such players in last night's game. The good news was that more than 9,300 tickets matched smaller prizes, and the luckiest of Saturday's Health Lottery players won a second tier prize of £10,000 by matching four main numbers plus the Bonus Ball.
SuperEnalotto

41 – 55 – 72 – 78 – 83 – 87 Jolly: 77 SuperStar: 61
Low numbers were in very short supply in the SuperEnalotto game last night, so anyone who had focused entirely on numbers in the range 01 to 40 would have been disappointed to see none of them drawn. No player won the jackpot or a second tier prize, but five tickets were able to win a third tier prize of €59,234 each by matching five main numbers only, and more than 30,000 tickets matched four or three main numbers to pick up smaller prizes. The next SuperEnalotto draw on Tuesday 10th September will now offer a multi-rollover jackpot worth around €10.6 million.
Powerball

02 – 19 – 22 – 26 – 45 Powerball: 24
The Powerball game has been heating up for some time, and we think it's fair to say that it reached boiling point on Saturday by offering a jackpot worth $203 million. Unfortunately, players will have to watch the jackpot simmer for a while longer, because no ticket matched all of the numbers required to win it. Three tickets matched the five main numbers only to win $1 million each, and there were 917,871 consolation prizes landed in total. The next Powerball draw will be on Wednesday and the jackpot is expected to be worth around $245 million.
Australian Saturday Lotto

01 – 11 – 12 – 15 – 25 – 36 Supplementary Numbers: 17 and 33
Australian Saturday Lotto players are amongst the luckiest in the world if the regularity of jackpots being landed is a valid measure, with a new batch of winners being created virtually every week. The pattern of good fortune was maintained last night when two tickets matched all six main numbers to share a jackpot worth AUD$4,233,220, giving their owners AUD$2,116,610 each. There were 66 tickets that won AUD$8,692 each by matching five main numbers and one of the supplementary numbers, and more than 553,000 tickets won smaller prizes. Another jackpot of around AUD$4 million will be up for grabs in the next Saturday Lotto game on 14th September.
Written by Lottie McDonald
Article Published: Sunday 8th September 2013 10:16 AM GMT
World Lottery News Index