Lottery Results for Saturday 6th April 2013
Saturday is probably the most popular day of the week for most working people, but it is a particular favourite of lottery players around the world thanks to the bumper jackpots that can be pursued. There were some fantastic sums on offer last night, and the highlights were a Powerball jackpot of $50 million, a SuperEnalotto jackpot of €21.1 million and a €5.1 million jackpot in the Irish Lottery game. As usual, the evening gave us an exciting mixture of massive wins and jackpot rollovers, so read on and we'll tell you exactly what happened as we present the lottery results for Saturday 6th April 2013…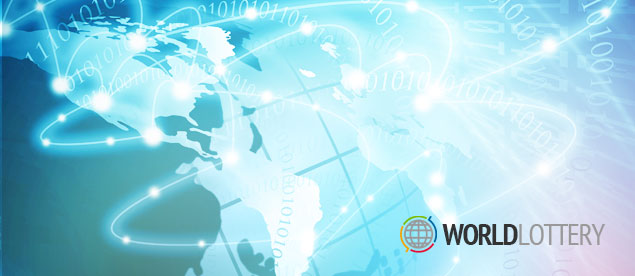 UK Lotto

11 – 21 – 22 – 41 – 47 – 48 Bonus Ball: 36
The UK Lotto had an advertised jackpot of £3.8 million for the game played last night, but when the draw actually arrived the top prize was worth an even bigger £4,217,690. One lucky ticket beat the odds to match all six main numbers and win the jackpot in its entirety, giving its owner a weekend they will never forget. 13 tickets matched five of the main numbers and the Bonus Ball number to win a second-tier prize worth £99,826 each and over 415,000 tickets won smaller prizes at the lower levels. To view a complete breakdown of the UK Lotto prizes won last night, visit the Results page at Lottery.co.uk.
Irish Lottery

01 – 12 – 16 – 26 – 27 – 29 Bonus Ball: 41
Rollovers in each of the previous six draws gave Irish Lottery players a very attractive jackpot of €5,146,800 to play for last night, and one of those players succeeded in winning it. There were no second-tier prize winners, but 66 tickets matched five of the main numbers only to win €1,105 each and more than 46,000 tickets won smaller prizes by matching fewer numbers. If you would like to see exactly how much was won at each of the prize levels, you can do so by visiting the Results page at IrishLottery.com.
Health Lottery

06 – 25 – 27 – 30 – 41
Just five numbers separate Health Lottery players and the £100,000 top prize, and last night three players matched all of those numbers to land the six-figure sum. The top prize in this game isn't shared when there are multiple winners, so the three lucky players will all be feeling very happy about that fact this morning. Over 5,000 tickets won a consolation prize of either £250 or £20 each this week, so well done to everyone who made a profit!
SuperEnalotto

05 – 08 – 73 – 84 – 87 – 88 Jolly: 82 SuperStar: 39
The SuperEnalotto jackpot had an advertised value of €21.1 million for Saturday, and although that figure pales when compared with some of the jackpots that Italy's favourite lottery game has paid out in the past, it is still a huge sum in its own right. Unfortunately no player was able to win the top prize last night, or indeed the second-tier prize, but 12 tickets did manage to match five of the main numbers to win €28,347 each and over 43,000 other tickets won smaller prizes by matching four or three main numbers. The good news for jackpot-hunters is that the top prize in the next SuperEnalotto game this Tuesday 9th April will be worth around €21.7 million.
Powerball

04 – 07 – 08 – 29 – 39 Powerball: 24
The Powerball game was the lottery with the biggest jackpot last night, but no player was able to match all of the numbers required to win the $50 million on offer. One ticket matched the five main numbers only to win a cool $1 million, and 23 tickets won $10,000 each by matching four main numbers as well as the Powerball. The total number of prizes won last night was 406,057, so well done to everyone involved and good luck to those who will be playing for the $60 million jackpot in the next game on Wednesday 10th April.
Australian Saturday Lotto

19 – 20 – 21 – 23 – 25 – 43 Supplementary Numbers: 02 and 08
Two of the numbers drawn in the Australian Saturday Lotto game last night had also been drawn exactly one week earlier, and those were the main number 43 and the supplementary number 02. We don't know if anyone deliberately repeated those numbers when making their selections, but they both helped two tickets to share a jackpot worth AUD $4,074,361. There were 44 tickets that matched five main numbers plus one of the supplementary numbers to win AUD $12,556 at the Division 2 level, and over 589,000 tickets won smaller prizes at the lower Divisions. The next game on Saturday 13th April will offer a brand new jackpot of around AUD $4 million.
Written by Lottie McDonald
Article Published: Sunday 7th April 2013 10:14 AM GMT
World Lottery News Index