Lottery Results for Saturday 5th January 2013
It's strange to think that just a week ago the world was eagerly counting down to the New Year. Excitement levels have obviously dropped since then, but the good news for players was that there were plenty of Saturday lottery games standing by to provide a fresh injection of excitement last night. Not all of the games delivered a jackpot win, but some did, and the ones that didn't will offer even bigger rollover jackpots in their next draws. Those of you who bought yourself a ticket or two for any of the games that took place last night will be keen to find out if you have won anything, so let's get straight down to business with the lottery results for Saturday 5th January 2013…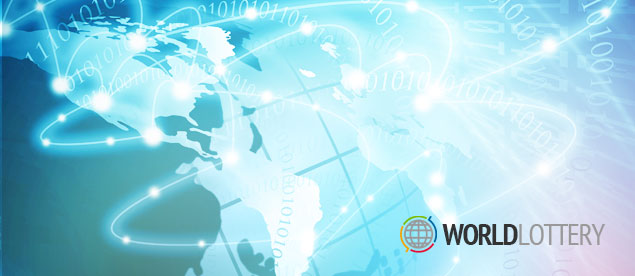 UK Lotto Results
10 – 15 – 17 – 21 – 37 – 47 Bonus Ball: 02
There was a rollover jackpot worth £6,277,131 available in the Saturday UK Lotto game, and we are delighted to report that one ticket matched all six of the main numbers that were required to win it. 17 tickets matched five main numbers plus the Bonus Ball number to win £77,862 each and more than 527,000 other tickets won smaller prizes. Visit lottery.co.uk for full details of all prizes that were landed and good luck to anyone who has a go at winning the brand new UK Lotto jackpot of around £2.1 million this Wednesday.
Health Lottery Results
There had been a top prize winner in the midweek Health Lottery game on Wednesday 2nd January, but no player managed to repeat that achievement in the draw last night. On a more positive note, over 4,950 tickets landed their owners a prize of either £250 or £20 each by matching four or three numbers.
Irish Lottery Results
12 – 14 – 23 – 31 – 32 – 44 Bonus Ball: 21
The odds of a player winning a jackpot are better in the Irish Lotto than in most other lottery games, but that didn't help anyone to land the €5.6 million that was there for the taking last night. No ticket was able to land a second-tier prize either, but over 37,000 tickets did succeed in picking up a prize at one of the lower levels, including 33 tickets that won €2,269 each by matching five main numbers only. The next Irish Lotto game this Wednesday will now offer a multi-rollover jackpot worth around €6 million.
Powerball Lottery Results
26 – 30 – 49 – 51 – 54 Powerball: 25
The Powerball jackpot was worth $60 million to anyone who could match all five main numbers plus the Powerball on Saturday, but no player could do that, so the next jackpot this Wednesday will be worth an even more tantalising $70 million. Three tickets matched the five main numbers only to win $1 million each and there were 14 tickets that won a third-tier prize of $10,000 each by matching four main numbers plus the Powerball. The total number of prizes won was 357,057, so well done to everyone who succeeded!
SuperEnalotto Results
03 – 11 – 38 – 59 – 67 – 74 Jolly: 31 SuperStar: 02
SuperEnalotto isn't only the biggest lottery game in Italy; it is also one of the most challenging for jackpot hunters. That fact was demonstrated once again last night when none of the tickets entered for the draw managed to match all six of the numbers required to land the top prize. Fortunately, more than 48,000 tickets won a non-jackpot prize by matching three main numbers or more. Visit superenalotto.net for a detailed breakdown of the consolation prizes that were landed and then get ready to play for a jackpot worth around €35.5 million in the next game this Tuesday.
Saturday Australian Lotto Results
20 – 28 – 30 – 31 – 32 – 37 Supplementary Numbers: 01 and 34
The Saturday Australian Lotto game returned to normal after the special jackpot game the previous week, so there was around AUD $4 million for players to win last night (AUD $4,057,352 to be precise). Three tickets shared that prize by matching all six main numbers, and 49 tickets won AUD $11,223 each by matching five main numbers and one of the supplementary numbers. There were more than 433,000 prizes won in total, and there will be another jackpot of around AUD $4 million up for grabs in the next Saturday Lotto game.
Written by Lottie McDonald
Article Published: Sunday 6th January 2013 10:03 AM GMT
World Lottery News Index