Lottery Results for Saturday 3rd November 2012
Saturday gave lottery players a slew of big jackpots to play for, and landing any one of them would have had life-changing consequences for those concerned. As things transpired, there were quite a few jackpot rollovers on the night, creating even larger sums to play for next time. The good news is that one of our highlighted jackpots was indeed landed and every lottery game created plenty of consolation prize winners, so if you haven't yet checked your tickets now would be a good time to do so. The lottery results for Saturday 3rd November 2012 were as follows…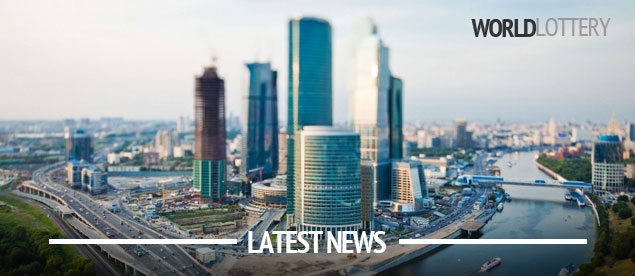 UK Lotto Results
05 – 07 – 09 – 17 – 20 – 45 Bonus Ball: 10
A rollover in the midweek UK Lotto game helped to create the £6.1 million jackpot that was available last night, but no ticket matched the six main numbers required to win it. 20 tickets matched five main numbers plus the Bonus Ball to win £54,743 each, and the total number of prizes won was 708,779 (visit lottery.co.uk for the full breakdown of consolation prizes). The next UK Lotto jackpot this Wednesday 7th November will be worth around £9.4 million.
Health Lottery Results
The chances of winning a £100,000 top prize in the Health Lottery game are around seven times better than the chances of winning a UK Lotto jackpot, but that didn't help anyone to match all five numbers in the Health Lottery draw on Saturday. Over 4,200 tickets did manage to match four or three numbers to win £250 or £20 each, respectively.
Irish Lottery Results
06 – 10 – 18 – 26 – 27 – 34 Bonus Ball: 15
The Irish Lotto jackpot had a final value of €2.59 million on Saturday, and – because this particular lottery offers comparatively good odds of matching all six main numbers – players were optimistic about their chances of winning it. Unfortunately, that optimism didn't translate to reality, but one ticket matched five main numbers plus the Bonus Ball to win a second-tier prize of €25,000. Over 43,000 other tickets matched smaller prizes by matching fewer numbers, and the next Irish Lotto jackpot this Wednesday will be worth around €3 million.
Powerball Lottery Results
04 – 07 – 09 – 30 – 54 Powerball: 25
An advertised jackpot of $124 million attracted plenty of players to the Powerball lottery game last night, but none of them succeeded in preventing yet another rollover, so the next jackpot will be worth an estimated $143 million. Four tickets matched five main numbers without the Powerball to win $1,000,000 each, so the owners of those tickets will no doubt be celebrating their new-found millionaire status for a while yet! The total number of Powerball prizes won on Saturday was 547,934.
SuperEnalotto Results
01 – 04 – 08 – 47 – 74 – 87 Jolly: 26 SuperStar: 69
The SuperEnalotto jackpot has been climbing steadily for several weeks, and by the time last night's draw arrived it was worth over €18 million. Sadly, no ticket succeeded in winning it, so the next SuperEnalotto jackpot will be worth an estimated €19.7 million. 24 tickets matched five of the main numbers only to win €17,382 each and over 26,000 tickets won smaller prizes by matching four or three numbers. For full details of those prizes, and of the prizes paid to successful SuperStar entries, visit superenalotto.net.
Saturday Australian Lotto Results
07 – 12 – 20 – 31 – 38 – 43 Supplementary Numbers: 06 and 25
There was a special jackpot of AUD $21 million to be won in the Australian Lotto game last night, and we are delighted to report that 12 tickets matched all six main numbers required to win AUD $1.75 million each. 138 tickets matched five main numbers plus one of the supplementary numbers to win AUD $8,598 each and more than 1.08 million other tickets won smaller prizes. The next Saturday Australian Lotto jackpot will be worth AUD $4 million.
Written by Lottie McDonald
Article Published: Sunday 4th November 2012 9:56 AM GMT
World Lottery News Index