Lottery Results for Saturday 24th August 2013
Rollovers outnumbered jackpot wins in the lottery games that were staged last night, but a couple of top prizes were won as well as millions of consolation prizes. Some of those consolation prizes were substantial enough to change the lives of the winners concerned forever, so if you haven't yet checked your own lottery tickets you might want to do so now. The lottery results for Saturday 24th August, 2013, were as follows…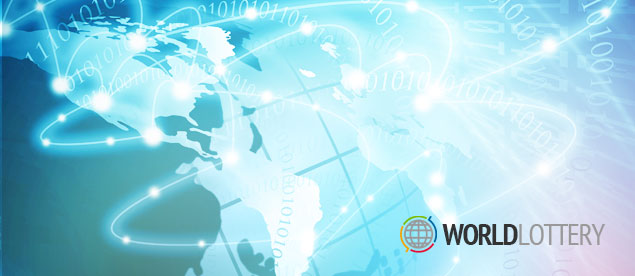 UK Lotto

05 – 20 – 26 – 40 – 42 – 48 Bonus Ball: 01
The UK Lotto game offered a brand new jackpot of just over £4 million last night, but the odds proved just a little too challenging for players this week, and so the top prize rolled over to the next game, when it will be worth around £5.8 million. On a brighter note, 405,102 consolation prizes were landed in the most recent game, and the biggest went to five tickets that matched five main numbers plus the Bonus Ball to win £252,383 each. Full details of the sums won at each prize level can be found by visiting the Results page at Lottery.co.uk.
Irish Lottery

01 – 02 – 23 – 24 – 26 – 29 Bonus Ball: 13
A rollover in the midweek Irish Lottery game helped to boost last night's jackpot to €2.5 million, but unfortunately there were no players who were able to match all six main numbers required to win it. One ticket won a second tier prize with a fixed value of €25,000 by matching five main numbers and the Bonus Ball, and there were over 41,000 winners at the lower consolation levels. The next Irish Lottery draw on Wednesday will offer a jackpot of around €3 million, and in the meantime you can view full details of all the prizes landed last night by visiting the Results page at IrishLottery.com.
Health Lottery

07 – 12 – 19 – 38 – 41 Bonus Ball: 37
The top prize in the Health Lottery game has eluded players in the last few draws, but that pattern changed last night when one ticket matched all five main numbers. That ticket is now worth £100,000 to its lucky owner, and more than 9,600 other tickets won smaller prizes of up to £10,000 each. More than 1,066,000 players have now won a prize in the Health Lottery game, so well done to all concerned!
SuperEnalotto

01 – 02 – 05 – 27 – 39 – 49 Jolly: 31 SuperStar: 14
An advertised jackpot of €7.1 million attracted plenty of casual SuperEnalotto players as well as the regulars, but once again there was no ticket that could match all six of the main numbers drawn. The biggest winners in the main game were found at the third tier prize level, where 12 tickets matched five main numbers only to win €22,585 each, and more than 54,000 tickets won smaller prizes. There were over 47,000 winning SuperStar entries, and the next SuperEnalotto jackpot this Tuesday will be worth an estimated €7.7 million.
Powerball

12 – 17 – 25 – 45 – 59 Powerball: 19
The jackpot for the latest Powerball game had an advertised value of $92 million, but no player succeeded in matching all five main numbers plus the Powerball itself. That resulted in a jackpot rollover last night, and the next game will offer an even bigger top prize of around $116 million. Four Powerball tickets won their owners a life-changing prize of $1 million each by matching the five main numbers only, and 29 tickets matched four main numbers plus the Powerball to win $10,000 each. The total number of consolation prize landed in the main game was over 542,000, and more than 100,000 Power Play entries also won prizes.
Australian Saturday Lotto

12 – 15 – 16 – 37 – 42 – 45 Supplementary Numbers: 06 and 09
There were five jackpot winners in the Australian Saturday Lotto game, and with the jackpot prize pool having a final value of AUD$4,199,050, each of those winners will receive AUD$839,810. Another 44 players matched five main numbers and one of the supplementary numbers to secure a Division 2 prize of AUD$12,948 each, and a Division 3 prize of AUD$1,324 went to each of 928 tickets that matched five main numbers only. More than 528,000 tickets won smaller prizes, and the jackpot in the next Australian Saturday Lotto game will be worth around AUD$4 million.
Written by Lottie McDonald
Article Published: Sunday 25th August 2013 9:38 AM GMT
World Lottery News Index