Lottery Results for Saturday 22nd December 2012
Seeing one ticket land a EuroMillions jackpot worth more than €101 million on Friday night inspired fans of Saturday's lottery games like nothing else could. Whilst none of the jackpots on offer last night were quite as impressive as the one landed on Friday, they were all big enough to make any winner seriously rich, with the Powerball game offering $40 million and SuperEnalotto boasting a top prize of €31.2 million. All that players needed to do to win big was match the lottery results for Saturday 22nd December 2012...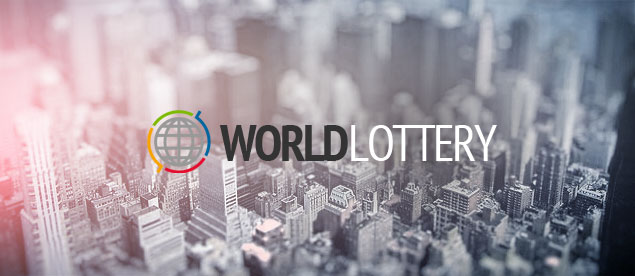 UK Lotto Results
04 – 14 – 28 – 34 – 43 – 44 Bonus Ball: 13
There was an advertised jackpot of £4 million to be won in the UK Lotto game on Saturday, but none of the purchased entries succeeded in matching all six of the main numbers and so the jackpot rolled over. 10 tickets won £125,942 each by matching five main numbers plus the Bonus Ball and another 536,873 tickets won smaller prizes. You can find further information about all of those prizes over at lottery.co.uk, and for those of you who intend to participate in the next UK Lotto game this Wednesday, the jackpot is estimated to be worth around £6.4 million.
Health Lottery Results
Health Lottery players have helped to raise more than £28 million for health-related causes since the game was first launched and they have also won more than £51 million for themselves at the same time! There was no top prize winner on Saturday, but over 7,000 tickets did match four or three of the numbers drawn to win £250 or £20 each.
Irish Lottery Results
26 – 32 – 35 – 38 – 39 – 42 Bonus Ball: 12
The Irish Lotto jackpot had rolled over in the midweek game, so there was just over €3.5 million to be won on Saturday. Unfortunately, no player succeeded in matching all six main numbers, so there will be an even bigger jackpot of around €4 million to pursue in the midweek game this Wednesday. One Saturday ticket matched five of the main numbers as well as the Bonus Ball number to win €25,000 and the total number or prizes landed was 36,401.
Powerball Lottery Results
01 – 18 – 35 – 39 – 44 Powerball: 11
Powerball has been a fairly lucky game for players in recent weeks, with several jackpots having been landed in great style. That said, Saturday's $40 million jackpot wasn't quite as accommodating, so there will be a bigger jackpot of $50 million to play for in the next game this Wednesday 26 December. The good news is that over 381,000 Powerball tickets won a non-jackpot prize last night, and four of those tickets matched the five main numbers without the Powerball number to win a cool $1 million each. That isn't a jackpot by any means, but it is certainly a prize worth celebrating!
SuperEnalotto Results
24 – 50 – 53 – 59 – 80 – 85 Jolly: 32 SuperStar: 03
The SuperEnalotto game offered one of the biggest jackpots of all on Saturday night, but no player was able to match all six main numbers drawn and so the top prize rolled to the next game. Over 38,000 tickets won a consolation prize of some kind, including eight tickets that matched five main numbers to win €45,840 each, and information about the other prizes landed can be found by visiting superenalotto.net. In the meantime, please note that the next SuperEnalotto draw has been brought forward by one day because of Christmas, so players can have a go at winning a jackpot worth €31.8 million on Monday 24th December.
Saturday Australian Lotto Results
01 – 04 – 10 – 17 – 29 – 45 Supplementary Numbers: 05 and 38
The last Saturday Australian Lotto game before Christmas saw 11 tickets match all six main numbers to share a jackpot of AUD $4,267,681, and that gave the winners a very nice festive fortune of $387,971 each. 75 tickets landed a prize of AUD $7,729 each after matching five of the main numbers as well as one of the supplementary numbers and 1,438 tickets matched five main numbers only to win AUD $869 each. The total number of prizes won was 509,904 and the next Saturday Lotto game will offer a very special jackpot of AUD $30 million thanks to a celebratory Mega Draw.
Written by Lottie McDonald
Article Published: Sunday 23rd December 2012 9:23 AM GMT
World Lottery News Index