Lottery Results for Saturday 1st June 2013
The first Saturday of a brand new month brought lottery players a fresh batch of chances to win big money. The biggest jackpots on offer last night were to be found in the Powerball and SuperEnalotto games, which boasted top prizes of $40 million and €34.1 million, respectively. The UK Lotto game offered a jackpot worth an estimated £3.7 million and its Irish counterpart offered €2 million, whilst the Saturday Australian Lotto jackpot had an advertised jackpot of AUD$4 million. As always, winning any of those prizes involved just one thing, and that was the ability to match the right numbers. The lottery results for Saturday 1st June, 2013, were as follows…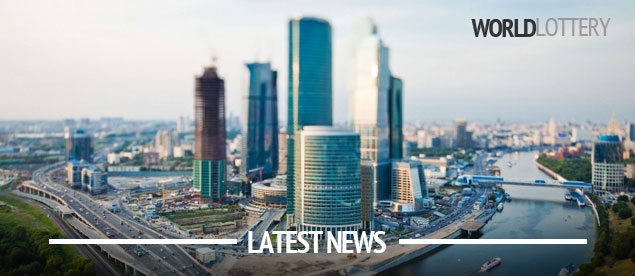 UK Lotto

11 – 13 – 24 – 32 – 34 – 47 Bonus Ball: 09
The estimated value of the UK Lotto jackpot for last night had been £3.7 million, but the final value was an even bigger £4,042,758. Two tickets matched all six main numbers to land that jackpot, so each of those winning tickets is now worth £2,021,379. Nine tickets matched five main numbers as well as the Bonus Ball to secure a second tier prize of £138,214 each, and the total number of prizes won was 439,545. Over £11.9 million in prize money was landed in total, and you can see how that cash was divided across all of the winning tiers by visiting the Results page at Lottery.co.uk.
Irish Lottery

02 – 08 – 11 – 14 – 17 – 36 Bonus Ball: 18
There was a brand new jackpot of €2 million up for grabs in the Irish Lottery game on Saturday night, but no player was lucky enough to win it. There were no second tier prize winners either, but 36 tickets won €1,285 each by matching five main numbers only, and there were more than 45,000 prizes won overall. All prize winners will receive a €3 Big Money Scratch Card in addition to their regular prize, and the full breakdown of the sums won at each winning tier can be found by visiting the Results page at IrishLottery.com.
Health Lottery

02 – 09 – 29 – 35 – 43 Bonus Ball: 30
The introduction of a Bonus Ball and three new prize tiers several weeks ago has made the Health Lottery game more popular than ever. No player managed to win the top prize of £100,000 by matching all five main numbers, but there were more than 9,900 consolation prizes landed by players matching fewer numbers, with or without the Bonus Ball number.
SuperEnalotto

08 – 21 – 25 – 54 – 84 – 85 Jolly: 51 SuperStar: 73
The SuperEnalotto jackpot has been rolling for quite a few weeks now, and that pattern showed no sign of changing last night because no player was able to match all six main numbers. No player picked up a second tier prize either, but nine tickets matched five main numbers only to win €35,817 each. Over 42,000 other tickets won smaller prizes by matching fewer numbers, and the next SuperEnalotto jackpot on Tuesday 4 May will be worth around €34.7 million.
Powerball

22 – 28 – 33 – 53 – 59 Powerball: 14
A brand new jackpot of $40 million was available in the Powerball lottery game last night, but none of the tickets entered managed to match all of the numbers required to win it. The good news is that there were 441,339 winning tickets across the non-jackpot prize levels, including two tickets that matched four of the main numbers plus the Powerball number to win a second tier prize of $1 million each. Another 83,232 tickets won a prize via the Power Play option, so there were plenty of people with something to celebrate despite the Powerball jackpot rolling over. The next Powerball game on Wednesday 5 June will offer an advertised jackpot of $50 million.
Australian Saturday Lotto

12 – 15 – 30 – 37 – 40 – 44 Supplementary Numbers: 16 and 45
Multiple jackpot winners seem to be par for the course in the Australian Saturday Lotto game, but there was just one ticket that matched all six main numbers last night to win the jackpot outright. That jackpot had a final value of AUD$4,154,606, so well done to the player concerned. 43 tickets won AUD$13,127 each by matching five main numbers plus one of the supplementary numbers, and the total number of prizes landed was 435,493. The next Australian Saturday Lottery jackpot will once again be worth around AUD$4 million.
Written by Lottie McDonald
Article Published: Sunday 2nd June 2013 10:03 AM GMT
World Lottery News Index