Lottery Results for Saturday 19th January 2013
The third Saturday of 2013 brought with it a handsome collection of lottery jackpots for players to get excited about. All of the jackpots that were up for grabs were large enough to revolutionise the lives of anyone lucky enough to win them, but the undoubted highlights were a top prize of $100 million in the Powerball game and a SuperEnalotto jackpot of €38.7 million. Whether you bought yourself lottery tickets for any of the games last night or you are simply curious about what happened, read on and we will bring you up to date with the lottery results for Saturday 19th January 2013…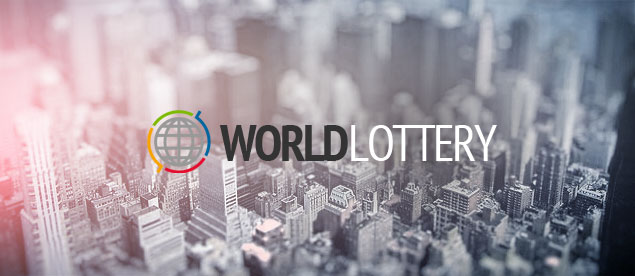 UK Lotto Results
05 – 09 – 13 – 16 – 35 – 39 Bonus Ball: 11
After the bizarre events of last Saturday, when the low range of numbers resulted in an unusually high number of winners and a smaller than expected jackpot, UK players were keen to see their favourite weekend Lotto game return to normal service. It did just that, and two tickets shared a jackpot worth £3,779,204, giving each winner a life-changing prize of £1,889,602. There were 522,910 tickets that managed to win a consolation prize of some kind, and if you would like to see the full breakdown of the sums involved you can get all the information you need by visiting lottery.co.uk. The next UK Lotto jackpot this Wednesday 23 January will be worth around £2.1 million.
Health Lottery Results
The Health Lottery top prize of £100,000 eluded players everywhere last night, with no ticket catching all five of the numbers drawn. The good news is that there were more than 3,800 consolation prize winners who picked up £250 or £20 each by matching four or three of the numbers. Will anyone win a £100,000 top prize in the next Health Lottery draw this Wednesday? We'll just have to wait and see!
Irish Lottery Results
10 – 17 – 19 – 26 – 36 – 40 Bonus Ball: 43
The Irish Lotto jackpot has been rolling for a while, despite the odds of winning it being much better than they are in some other lottery games. The jackpot rolled again last night, so the next jackpot this Wednesday will be worth around €9 million. One ticket matched five of the main numbers plus the Bonus Ball number to secure a second-tier prize worth €25,000 and 46 tickets won €1,965 each by matching five main numbers only. The total number of prizes won in the Irish Lotto game on Saturday was 50,687.
Powerball Lottery Results
08 – 28 – 29 – 34 – 38 Powerball: 35
As we said earlier, the Powerball multi-state lottery game in the USA gave players a magnificent jackpot of $100 million to win on Saturday night. Unfortunately, none of the tickets entered were able to match all five main numbers as well as the Powerball, so the jackpot rolled again. Three tickets matched the five main numbers only to secure a prize of $1 million each, 20 tickets won $10,000 each by matching four main numbers as well as the Powerball, and more than 301,000 tickets won smaller prizes. The rollover in last night's game means that the next Powerball jackpot this Wednesday will be worth around $110 million.
SuperEnalotto Results
01 – 06 – 23 – 52 – 58 – 65 Jolly: 84 SuperStar: 51
The SuperEnalotto jackpot was another one that escaped the clutches of participating players last night, rolling over to give the next game this Tuesday an even bigger estimated jackpot of €39.3 million. No player won a second-tier prize either, but 17 tickets matched five main numbers only to win a perfectly respectable €21,193 each. There were more than 50,000 prizes won in total, and over 62,000 winning SuperStar entries, so visit superenalotto.net to see the complete breakdown of the prizes won at each level.
Saturday Australian Lotto Results
04 – 11 – 14 – 16 – 19 – 25 Supplementary Numbers: 18 and 34
The Saturday Australian Lotto game can usually be relied upon to deliver its jackpot, and that winning pattern continued last night with 12 tickets matching all six main numbers. The jackpot was worth AUD $4,102,560, so each winner now has AUD $341,880 to enjoy over the coming months and years. 62 tickets matched five main numbers and one of the supplementary numbers to win AUD $8,976 each, and more than 521,000 tickets won smaller prizes. Well done to everyone who landed themselves a prize and for those who didn't there will be another jackpot of around AUD $4 million to play for in the Lotto game next Saturday.
Written by Lottie McDonald
Article Published: Sunday 20th January 2013 10:42 AM GMT
World Lottery News Index