Lottery Results for Saturday 18th May 2013
The biggest ever Powerball jackpot was won by a single ticket last night. The winning ticket had been purchased in Florida and the final value of the jackpot was $590,500,000, beating the previous record by $3,000,000. We will tell you more about that jackpot win shortly, but we should also point out that it wasn't the only jackpot landed by any means, and the top prizes were also landed in the UK Lotto and Saturday Australian Lotto games. It was an exciting night for lottery players all round, so stick with us for a few minutes and we'll tell you exactly how things unfolded as we discuss the lottery results for Saturday 18th May, 2013…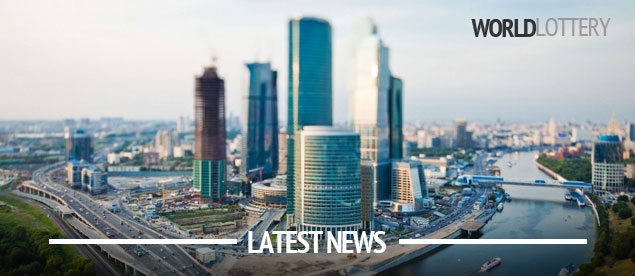 UK Lotto

03 – 05 – 24 – 31 – 48 – 49 Bonus Ball: 15
The UK Lotto game is proving very lucky for players this year, and last night's draw created two more jackpot winners. The jackpot had a final value of £3,753,310, giving each of the winners an equal share worth £1,876,655, and another 10 tickets won their owners £115,486 each by matching five main numbers plus the Bonus Ball. The total number of prizes won was 506,067, and the combined value of those prizes was £12,010,523. To see a complete breakdown of all the prizes landed in the UK Lotto game last night, pay a visit to the Results page over at Lottery.co.uk.
Irish Lottery

03 – 06 – 10 – 30 – 37 – 45 Bonus Ball: 32
Irish Lottery players had a jackpot of €5,745,481 to try and win last night, but once again the six main numbers proved difficult to pin down with a single entry, and so the jackpot in the next game will be worth around €6 million. No ticket was able to win a second tier prize either, but 40 tickets managed to match five main numbers without the Bonus Ball to secure a third tier prize of €1,866 each. Over 42,000 prizes were won in total, and you can view the entire prize schedule for last night's game by visiting the Results page at IrishLottery.com.
Health Lottery

09 – 10 – 13 – 15 – 40 Bonus Ball: 02
The introduction of three new prizes levels has made the Health Lottery game even more popular than it was previously, and the number of entries – and winners generated – has already started to soar. No ticket was able to win the top prize of £100,000 on Saturday night, but more than 12,400 tickets were able to win a consolation prize of some kind. Consolation prizes are now worth £10, £20, £50, £250 or £10,000, so well done to everyone who picked up one of those and better luck next time to those who will be having another go at matching all five main numbers this Wednesday!
SuperEnalotto

14 – 20 – 24 – 36 – 40 – 81 Jolly: 17 SuperStar: 15
Italian lottery players know that the SuperEnalotto jackpot is one of the most challenging to land, so they are used to watching it roll over on a fairly regular basis. Hopefully such familiarity with the game will have softened the blow last night when the jackpot rolled again. The biggest winners on the night were the owners of 11 tickets that matched five main numbers to win €29,214 each, and more than 35,000 other tickets won smaller prizes across the lower prize levels. The SuperEnalotto jackpot in the next game this Tuesday 21st May will be worth an advertised €31,400,000.
Powerball

10 – 13 – 14 – 22 – 52 Powerball: 11
Demand for tickets for last night's Powerball game was extremely high, and with an advertised jackpot of $600 million that wasn't at all surprising. Approximately 80% of all possible combinations of Powerball numbers were entered for the draw, so the chances of someone landing the top prize were similarly high. One ticket belonging to a player in Florida matched all five numbers plus the Powerball to win the biggest jackpot in the game's history – a whopping $590,500,000 – so congratulations to whoever managed to make it happen.
33 tickets matched five main numbers only to win $1 million each, and the total number of winning tickets was an incredible 6,874,433. We will bring you more details about the jackpot winner as soon as they are released, and in the meantime we can tell you that the next Powerball game this Wednesday will offer a brand new jackpot of around $40 million.
Australian Saturday Lotto

03 – 06 – 14 – 16 – 25 – 31 Supplementary Numbers: 09 and 35
Another Saturday brought with it another bunch of brand new Australian Lotto millionaires. There were seven tickets that matched all six of the main numbers to land a jackpot worth AUD$4,249,299, and that gave each winner a personal share worth AUD$607,042. Division 2 saw 78 tickets win AUD$7,381 each by matching five of the main numbers as well as one of the supplementary numbers, and 1,307 tickets won AUD$950 each by matching five main numbers only. There were 510,535 tickets that won smaller prizes, and the next Saturday Australian Lotto game will once again offer a brand new jackpot worth AUD$4 million.
Written by Lottie McDonald
Article Published: Sunday 19th May 2013 9:10 AM GMT
World Lottery News Index