Lottery Results for Saturday 14th September 2013
There were no jackpots landed in the main lottery games on Friday 13th September, so players were hoping for more success in the lottery draws scheduled for Saturday. Some of the biggest jackpots – most notably in the Powerball, SuperEnalotto and UK Lotto games – rolled over yet again, but there were a few jackpots landed in great style and plenty of consolation prizes landed across the board. The lottery results for Saturday 14th September, 2013, were as follows…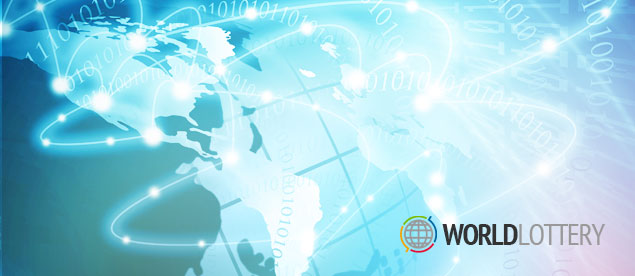 UK Lotto

18 – 20 – 24 – 30 – 39 – 48 Bonus Ball: 46
The UK Lotto jackpot had rolled over in the midweek game, so last night's draw boasted a top prize of £6.3 million. Unfortunately, none of the tickets entered for the game were able to win that jackpot, so another rollover will give the next game on Wednesday 18th September a jackpot that is estimated to be worth around £8.5 million. Six tickets won £216,464 each last night by matching five of the main numbers plus the Bonus Ball, and more than 413,000 tickets won smaller consolation prizes. You can view details of all the prizes won by visiting the Results page at Lottery.co.uk.
Irish Lottery

05 – 09 – 15 – 31 – 35 – 43 Bonus Ball: 23
One ticket matched all six of the main numbers drawn in the Irish Lottery game last night, giving its owner a jackpot prize worth €2,984,327. Another single ticket matched five of the main numbers and the Bonus Ball to win a second tier prize worth €25,000, and more than 36,000 tickets matched fewer numbers to win smaller prizes at the lower levels. As always, full details of the prize amounts that were won in the latest game can be found on the Results page at IrishLottery.com.
Health Lottery

12 – 19 – 23 – 36 – 45 Bonus Ball: 39
The top prize of £100,000 eluded Health Lottery participants once again last night, so players will have to wait until Wednesday for their next chance to win that sum. Fortunately, there were still quite a few players who had something to celebrate after the Saturday night draw, because more than 8,400 tickets won a consolation prize of some kind.
SuperEnalotto

20 – 35 – 45 – 47 – 72 – 78 Jolly: 59 SuperStar: 31
The SuperEnalotto jackpot has been climbing steadily for several weeks, and it is still climbing thanks to another rollover in last night's game. There were no second-tier prize winners, but five tickets managed to win a third-tier prize worth €60,469 each by matching five main numbers. Over 29,000 standard tickets won a smaller prize and more than 54,000 SuperStar entries also won prizes. Players can now look forward to pursuing a jackpot worth around €12.1 million in the next game on Tuesday 17th September.
Powerball

01 – 17 – 25 – 37 – 44 Powerball: 20
Powerball players had the staggering sum of $317 million to play for last night, and they will have even more to play for in the next game on Wednesday (around $400 million, in fact) because no ticket matched all five main numbers plus the Powerball number. There were 11 tickets that won $1,000,000 each by matching the five main numbers only, whilst 59 tickets matched four main numbers plus the Powerball to win $10,000 each. The total number of Powerball prize winners was 1,389,738, and another 185,430 Power Play entries also won prizes, so well done to everyone concerned.
Australian Saturday Lotto

03 – 11 – 20 – 28 – 34 – 40 Supplementary Numbers: 25 and 39
The jackpot in the Australian Saturday Lotto game last night had a final value of AUD$4,252,001, and we are pleased to report that nine tickets matched all six main numbers drawn to win an equal share of that sum, giving each winner AUD$472,444. Another 63 players won AUD$9,158 each by matching five main numbers plus the Bonus Ball number, and more than 481,000 tickets won smaller prizes. All of that was pretty exciting, but things will be even more exciting next week because on Saturday Saturday 21st September there will be a special Superdraw jackpot up for grabs with an estimated value of AUD$21 million. The odds of winning that jackpot will be exactly the same as in a standard jackpot game, so good luck to everyone who gets involved!
Written by Lottie McDonald
Article Published: Sunday 15th September 2013 10:41 AM GMT
World Lottery News Index