EuroMillions Results for Tuesday 8th May 2012
Last night the first draw of the week took place for the EuroMillions and many players were hoping to match the five plus two combination drawn in the EuroMillions results to win the top prize. However, the EuroMillions results for Tuesday 8th May 2012 reveal that no players won the jackpot, therefore the top prize rolls over in this lottery for the third time in a row. Despite there being no top prize winner in last night's draw there were over 1.5 million tickets that won one of the remaining EuroMillions prizes.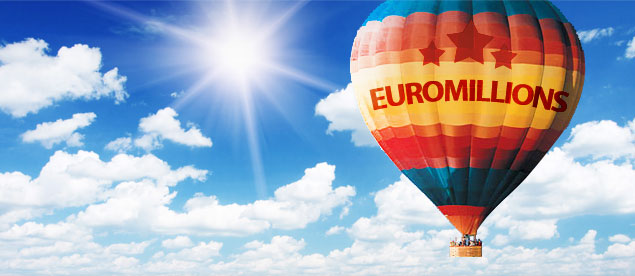 UK Millionaire Raffle: B M Q 3 8 2 0 2 7
EuroMillions Plus: 4 – 14 – 43 – 44 – 50
Joker: 7 2 4 4 4 5 3
The Euromillions results from last night's draw also show that there were six ticket holders that matched five numbers along with one Lucky Star to win the second tier EuroMillions prize that was worth £116,460.30/€164,312.00. To add to that there were 1,291 players that matched four numbers to win £78.80/€111.20 and then over 810,000 players won the smallest EuroMillions prize that was worth £3.20/€4.50 in last night's draw by matching two numbers.
The EuroMillions results last night prove for some interesting statistics as the Lucky Star number 5 made it into the results and this number is amongst some of the most often drawn Stars and last night it made its 111th appearance in the results. To add to that the number 48 was drawn and this is actually one of the least often drawn numbers as it has only been in the results 41 times.
As the EuroMillions jackpot wasn't won it rolls over for the third time therefore the next jackpot available to win is estimated at £35/€44 million so have your tickets ready if you fancy winning this top prize in Friday's draw.
Written by Grace Mee

Article Published: Wednesday 9th May 2012 9:05 AM GMT
World Lottery News Index
Play EuroMillions

Tuesday's Next Estimated Jackpot: