Euromillions Results for Tuesday 28th May 2013
Last night's Euromillions draw had players on the edge of their seats as they waited to see if any player would succeed in matching all five numbers and the two Lucky Stars needed to win the immense eight times rollover jackpot of £81 / €95 million. The fantastic news is that one lucky player scooped the lot, but who were they?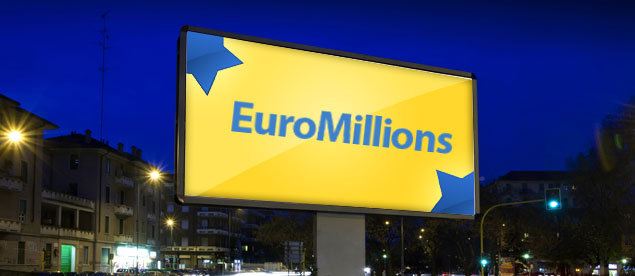 Latest EuroMillions Results for 28 May 2013
Millionaire Maker Number: HQV945748
The single winning ticket was purchased in the UK, making this the second British Euromillions win of 2013. The first win of the year was way back on 1st January 2013 when one UK player shared the jackpot of £30 / €38 million along with two French players.
Last night's giant jackpot, which came in at precisely £81,381,673.30, puts its lucky recipient in sixth place on the UK National Lottery Rich List and makes them the joint 908th richest person in the UK according to the Sunday Times Rich List. This gives them wealth almost equal to that of actor Sean Connery and four times that of singer Adele. The winner has yet to come forward so UK players should check your pockets, the glove compartment of your car and your handbags to see if you have that lucky ticket!
The jackpot winner was not the only beneficiary of the Euromillions last night. Five players matched all five main numbers and one Lucky Star to win £204,490.70 / €298,372.80 each and, with two of those winners also hailing from the UK, it was clearly a good night for British players! There were a total of 2,439,201 winners across the remaining eleven prize tiers.
To see the complete prize breakdown for last night Euromillions draw, you can visit the Results Page of Euro-millions.com. Watch this space for the latest news on the identity of the mysterious Euromillions winner!
Written by Grace Mee

Article Published: Wednesday 29th May 2013 10:19 AM GMT
World Lottery News Index
Play EuroMillions

Friday's Next Estimated Jackpot: