EuroMillions Results for Tuesday 26th March 2013
All eyes were on the Tuesday EuroMillions draw last night as there was an impressive rollover jackpot on offer to win that came out at just over £96/€113 million, so players were crossing their fingers and hoping that they would become the latest jackpot winners in this lottery. However, that wasn't the case as the EuroMillions results for Tuesday 26th March 2013 show that there were no jackpot winners so the top prize in this lottery rolls over again.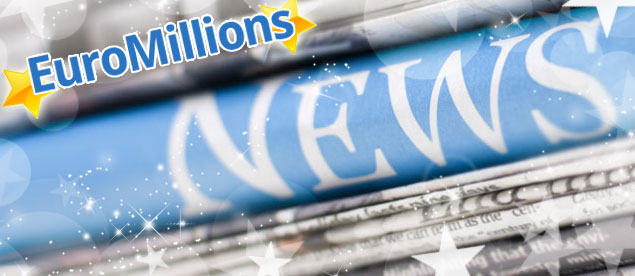 Latest EuroMillions Results for 26 March 2013
Millionaire Maker Number: LJR996877
EuroMillions Millionaire Raffle: LJR996877
EuroMillions Plus: (24) (30) (34) (40) (44)
Joker: 4 106 067
Although there weren't any jackpot winners last night there were plenty of winners in the other prize tiers. Two ticket holders matched five numbers plus one Lucky Star to each win the second tier prize which meant each ticket holder took home just over an impressive €1 million each. To add to that 11 players matched five numbers to each win £41,396.20/€61,046.20 and then over 1.8 million players matched two numbers to win £2.70/€4.00. Euro-Millions.com provides a full prize breakdown from last night's draw.
The EuroMillions jackpot on offer to win on Friday is now estimated at an impressive £110/€130 million, which is the highest it has been for quite a while. Friday's draw is the last for March 2013 and as this month the jackpot has been won twice the question is can any players make it three jackpot wins in this lottery for this month?
Although Friday is a Bank Holiday in the UK the EuroMillions draw will take place as normal, so the latest results will be available to view online at www.euro-millions.com shortly after the draw has happened.
Written by Grace Mee

Article Published: Wednesday 27th March 2013 9:24 AM GMT
World Lottery News Index
Play EuroMillions

Tuesday's Next Estimated Jackpot: