Euromillions Results for Tuesday 18th December 2012
The midweek Euromillions draw took place last night exactly one week before Christmas Day and players all across Europe were scrambling to buy their tickets to be in with a chance of winning that estimated £69 / €85 million jackpot. Well, the jackpot eventually came in over the estimate, at £70 / €86 million, but did any player manage to score themselves an early Christmas present? Or will we see the eighth rollover jackpot in a row?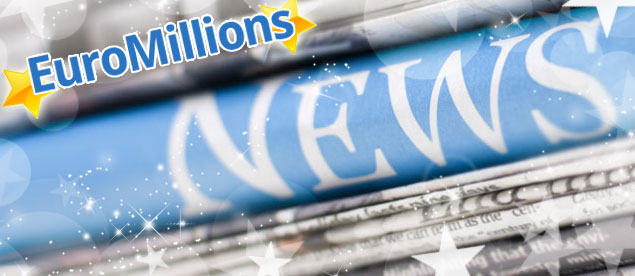 Latest EuroMillions Results for 18 December 2012
Millionaire Maker Number: CWS208075
Well, the winning numbers sadly found no players able to match all five numbers and two Lucky Stars, which means there is yet another rollover! However, four players matched five numbers and one Lucky Star and netted an impressive £254,961 / €360,313, which will undoubtedly come in handy just before Christmas! Just five players were able to match all five numbers to take home the third tier prize, which, due to the low quantity of winners, was an unusually high £67,989 / €96,083.
A further 52 players succeeded in matching 4 numbers and two Lucky Stars to take home a respectable £3,268 / €4,619, and the remainder of the 2,342,268 winning tickets matched from between two numbers and four numbers to win from £3.10 / €4.40 to £143.80 / €203.20. So, if you played the Euromillions last night, dig out your numbers and check your numbers using our Euromillions Results Checker on Euro-millions.com, and you can view the full results on the Euro-millions.com Results Page.
In the meantime we turn our attention to the weekend draw which has a fantastic jackpot of £81 / €100 million on offer. With ticket sales for this draw expected to be higher than average, due to the size of the jackpot and the proximity to Christmas, players are advised to buy their tickets in plenty of time for the draw and not leave it to the last minute!
Written by Grace Mee
Article Published: Wednesday 19th December 2012 9:09 AM GMT
World Lottery News Index
Play EuroMillions

Friday's Next Estimated Jackpot: