Euromillions Results for Tuesday 16th April 2013
The 581st Euromillions draw took place last night, with another brand new jackpot on offer for the third time this month. April has been a successful month for Euromillions players across Europe, as there have been three jackpot winners so far, winning an average of £14,986,446 / €17,599,278 each. But did last night's draw see a fourth winner for April, or will the weekend see the third rollover this month?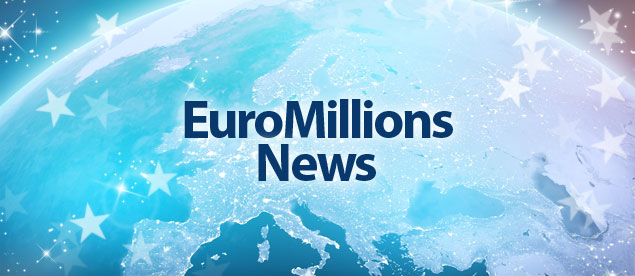 Latest EuroMillions Results for 16 April 2013
Millionaire Maker Number: SMJ873006
UK Millionaire Raffle - SMJ873006
Well, there will be celebrations in Spain today, as one lucky Spanish ticket holder scooped the top prize, making this the fourth jackpot win of the month! April is certainly shaping up to be a record breaking month in terms of jackpot wins, with players on the European mainland being the luckiest, with winners so far from Belgium, France and now Spain. Well done to the player who correctly matched all five numbers and two Lucky Stars.
As well as the jackpot winner there were another 1,787,533 ticket holders to scoop a prize. Prizes are won on the Euromillions for matching from two numbers upwards, so players, check those numbers carefully! Eight ticket holders scooped the second tier prize of £80,929 / €124,935 by matching five numbers and one Lucky Star, followed closely by a whopping 50 players who correctly guessed all five numbers to win £4,316 / €6,663. Hot on their heels were a further 91 players who matched 4 numbers and both Lucky Stars to bag a decent £1,185 / €1,830.
If you would like to see the full prize breakdown, you can find the draw results for Tuesday 16th April 2013 on the Euromillions Results Page on Euro-millions.com. Plus of course UK players are also reminded to check their UK Millionaire Raffle number to see if they are the lucky beneficiary of that £1 million prize!
Written by Grace Mee
Article Published: Wednesday 17th April 2013 9:30 AM GMT
World Lottery News Index
Play EuroMillions

Tuesday's Next Estimated Jackpot: