Euromillions Results for Tuesday 11th June 2013
The first Euromillions draw of the week was held last night in Paris, France and players were eagerly waiting to see if any ticket holders would match all five numbers and both Lucky Stars to win an amazing jackpot worth €112 / £96 million.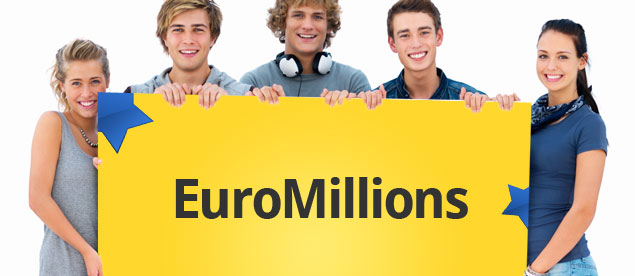 Latest EuroMillions Results for 11 June 2013
Millionaire Maker Number: MSV382732
There were over 3.4 million players who each won a prize last night but no player managed to match all five main numbers and two Lucky Stars to win the jackpot. As a result, the first winning prize tier was the match five plus one Lucky Star where five lucky ticket holders each won €386,885 / £256,023. Following this, 19 players matched five numbers to each win €33,917 / £256,023 and 93 players won €3,363 / £2,294 by matching four main numbers and two Lucky Stars.
To see if you won a prize in last night's draw, and to view a full prize breakdown, visit the Euromillions Results page at Euro-Millions.com.
Attention now turns to Friday's Euromillions draw where there is a massive rollover jackpot of €129 / £110 million. As Euromillions jackpots rarely surpass the €100 million mark it is safe to assume that there will be a surge in ticket sales prior to the draw. To be in with a chance of winning this unusually high Euromillions jackpot, make sure you buy your ticket in plenty of time for the draw on Friday 14th June. Will it be you who turns a small investment in a Euromillions ticket into a £110 million fortune?
Check Friday's Euromillions results from 20.30 GMT on Euro-Millions.com to find out!
Article Published: Wednesday 12th June 2013 10:29 AM GMT
World Lottery News Index
Play EuroMillions

Tuesday's Next Estimated Jackpot: