EuroMillions Results for Tuesday 10th July 2012
There had been five jackpot rollovers leading up to the midweek EuroMillions game on Tuesday, so players had mixed expectations about whether or not the jackpot of £48.4/€61.2 million would be won. As it turned out, no player was lucky enough to win the jackpot and so it has rolled over for the sixth draw in a row. The EuroMillions results for Tuesday 10th July 2012 were as follows: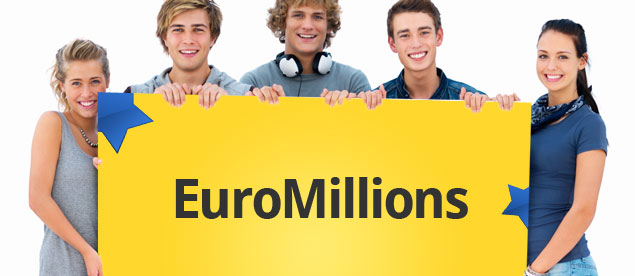 EuroMillions Millionaire Raffle: XVX189298
EuroMillions Plus: (16) (26) (29) (33) (50)
Joker: 6 056 843
Whilst the jackpot itself proved unattainable on Tuesday, there were three tickets that matched all five main numbers and one of the Lucky Stars to win a weighty consolation prize of £299,765/€413,089 each. 10 tickets won a third-tier prize of £29,976/€41,309 each by matching five main numbers only, and 41 tickets matched four main numbers and both Lucky Stars to win £3,656/€5,038 each. The total number of prizes won on Tuesday was 2,003,107, and in addition the Millionaire Raffle game in the UK made one player £1 million richer than they were previously.
The EuroMillions game wasn't the only one where the top prize eluded players. No ticket matched all five of the numbers selected in the EuroMillions Plus game in Ireland, so those who were hoping to emerge with €500,000 more than they started with were disappointed. Having said that, the 26 tickets that came closest to winning the top prize (by matching four numbers) won €2,000 each, and 1,465 tickets matched three numbers to pick up a minor consolation prize of €20 each.
With the Tuesday EuroMillions game resulting in a jackpot rollover, the next game this Friday 13th July will offer an even bigger jackpot of around £59/€75 million. Good luck to all players who fancy defying the usual Friday 13th superstitions by trying to land the biggest lottery prize in Europe, and be sure to let us know if you succeed!
Written by Lottie McDonald
Article Published: Wednesday 11th July 2012 8:50 AM GMT
World Lottery News Index
Play EuroMillions

Tuesday's Next Estimated Jackpot: