EuroMillions Results for Friday 5th July 2013
A rollover in the first EuroMillions game of July gave players a jackpot of €26 / £22 million to pursue last night, but none of the participants succeeded in catching it. That means there will be an even bigger jackpot worth around €33 / £28 million in the next game this Tuesday, so things are heating up rapidly even though just a couple of draws have gone by since the previous jackpot win. The EuroMillions results for Friday 5th July, 2013, were as follows: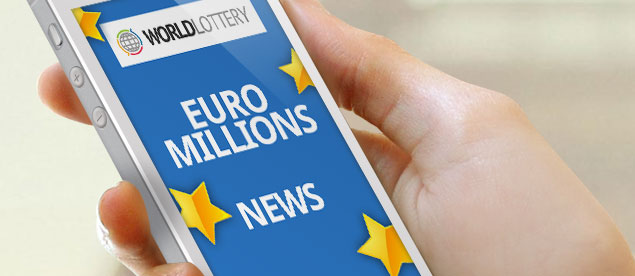 Latest EuroMillions Results for 5 July 2013
Millionaire Maker Number: VYF058635
EuroMillions Plus: (05) (10) (34) (36) (46)
Joker: 8 267 028
Five tickets won a rather substantial second tier prize of €330,378 each by matching five main numbers plus one of the Lucky Star numbers. 19 tickets matched five main numbers without either Lucky Star to win €28,980 / £19,091 each, whilst 46 tickets won their owners €5,985 / £3,942 each by matching four main numbers and both Lucky Stars. The total number of prizes won on Friday night was 2,989,149, and you can view a complete breakdown of those by visiting the EuroMillions Results page at Euro-Millions.com.
Over in Ireland, the EuroMillions Plus game made one player €500,000 richer after his or her ticket matched all five of the numbers drawn. There were 51 tickets that matched four numbers to win a second tier prize of €2,000 each and 1,869 tickets won €20 each by matching three numbers.
As far as the EuroJackpot game was concerned, the main numbers drawn last night were 15, 16, 17, 19 and 50, and the Euro numbers were 05 and 07. The jackpot was worth €31 million, but no ticket matched all of the numbers drawn and so it rolled for the ninth time in a row. One ticket matched the five main numbers and one Euro number to win €536,321 / £461,558 and one ticket won €262,583 / £225,979 by matching five main numbers only. Over 528,000 tickets won smaller consolation prizes and the next EuroJackpot game on Friday 12th July will offer a top prize of around €36 million.
Well done to all lottery players who won a prize last night in any of the games mentioned, and good luck to those who will be trying to win big in any of the lottery draws taking place tonight.
Written by Lottie McDonald
Article Published: Saturday 6th July 2013 8:47 AM GMT
World Lottery News Index
Play EuroMillions

Friday's Next Estimated Jackpot: