EuroMillions Results for Friday 2nd November 2012
The EuroMillions game got the month of November off to an exciting start by giving lottery players the chance to win a jackpot worth €119/£95 million. The jackpot had reached that level thanks to rollovers in each of the nine previous draws, so participants were naturally keen to stop that trend progressing any further. More than 4.45 million prizes were won in total, but before we reveal how players fared at the highest prize levels we must first present the EuroMillions results for Friday 2nd November 2012…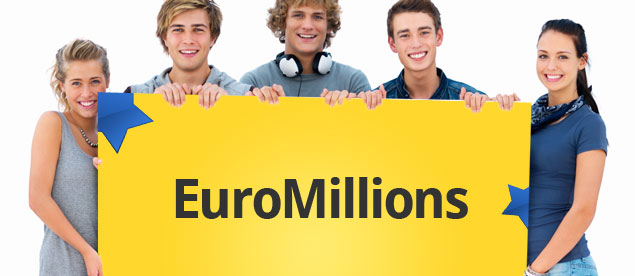 Latest EuroMillions Results for 2 November 2012
Millionaire Maker Number: MQD217944
EuroMillions Millionaire Raffle: MQD217944
EuroMillions Plus: (09) (17) (23) (30) (50)
Joker: 4 684 327
The bad news is that no ticket matched the five main numbers and both Lucky Stars to win the jackpot itself, so that means there will be an even bigger jackpot of around €132/£106 million to play for in the next game this Tuesday 6th November.
11 tickets won €226,567/£160,570 each by matching five main numbers and one Lucky Star, and 15 tickets matched the five main numbers only to win €55,383/£39,250 each. There were 103 winning tickets at the fourth-tier prize level and each of those won €4,033/£2,858 by matching four main numbers and both Lucky Stars.
2,310 tickets matched four main numbers and one Lucky Star to win €157/£111 each, and the total number of prizes won across all 13 prize tiers was 4,451,605. Visit euro-millions.com for full details of the number of winners at each level and the prizes that were paid to them.
Over in Ireland, the top prize of €500,000 proved elusive yet again, with no ticket managing to match all five of the numbers that were drawn. At the second-tier prize level there were two more winners than there were on the previous Friday, with 76 tickets matching four numbers to win €2,000 each. Another 3,389 tickets matched three numbers to win the smallest prize of €20 each.
Congratulations to everyone who won any kind of lottery prize on Friday night, and good luck to those of you who intend to participate in the €132 million EuroMillions game this Tuesday!
Written by Lottie McDonald
Article Published: Saturday 3rd November 2012 8:44 AM GMT
World Lottery News Index
Play EuroMillions

Friday's Next Estimated Jackpot: