EuroMillions Results for Friday 27th September 2013
The final EuroMillions game of September ended the month with a bang last night thanks to a single ticket matching all seven numbers to win a multi-rollover jackpot worth €65,793,284 / £55,193,986. The winning ticket had been purchased in Luxembourg, giving the country its first jackpot win of 2013. Of course, there is still a quarter of the year left to go, so maybe Luxembourg will now have more good luck in the coming weeks, but before we start thinking about the future, let's take a more detailed look at the EuroMillions results for Friday 27th September, 2013…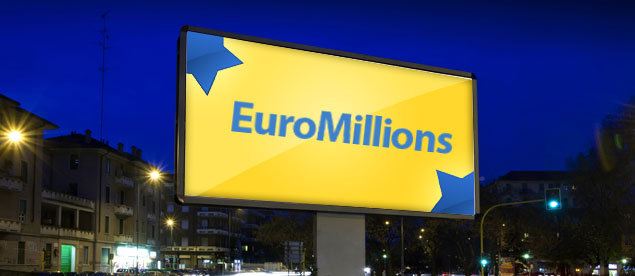 Latest EuroMillions Results for 27 September 2013
Millionaire Maker Number: YJD693620
EuroMillions Plus: (06) (09) (13) (46) (49)
Joker: 2 858 419
Five tickets matched all five of the main numbers as well as one of the Lucky Star numbers to win a second tier prize worth €357,547 / £249,875 each, and another 10 tickets won €59,591 / £41,645 each by matching the five main numbers only. There were 91 tickets that matched four main numbers plus both of the Lucky Stars to win €3,274 / £2,288 each, and the total number of prizes landed was 2,755,481. Congratulations to the jackpot winner in Luxembourg, and for those of you who would like to see a full breakdown of the prizes won last night, you can do so by visiting the EuroMillions Results page at Euro-Millions.com.
The top prize of €500,000 in Ireland's EuroMillions Plus game escaped unscathed once again last night after none of the tickets entered for the draw proved able to match the five numbers drawn. There were 44 tickets that came very close, and they won their owners €2,000 each by matching four numbers. Another 2,438 tickets matched three numbers to win €20 each.
With the EuroMillions game having delivered a jackpot win, hopes were high that the EuroJackpot game might do something similar, and we are pleased to report that it did exactly that. A single ticket which had been purchased in Finland matched all five main numbers (06, 10, 21, 34 and 36) as well as both Euro numbers (01 and 04) to win €21,256,582, so well done to the player concerned. Six tickets matched the five main numbers plus one Euro number to win €74,374 each, and the total number of prizes won was 393,981.
The next EuroMillions game on Tuesday 1st October will now offer a jackpot worth €15 million, whilst the EuroJackpot game on Friday 4th October will boast a top prize of €10 million. In the meantime, there are plenty more jackpots to be won this evening – including a Powerball jackpot with an advertised value of $60 million – so be sure to drop by tomorrow morning for our usual summary of the Saturday lottery results.
Written by Lottie McDonald
Article Published: Saturday 28th September 2013 9:42 AM GMT
World Lottery News Index
Play EuroMillions

Tuesday's Next Estimated Jackpot: