EuroMillions Results for Friday 27th July 2012
Yesterday saw a very special EuroMillions draw take place as there was not only an impressive rollover jackpot on offer to win but also the Millionaire Raffle (additional EuroMillions game played in the UK) had on offer 100 £1 million prizes. Therefore all ticket holders were last night hoping to strike lucky and land themselves with the jackpot, however the EuroMillions results for Friday 27th July 2012 reveal that unfortunately no ticket holders were able to match the five plus two combination drawn to scoop the jackpot.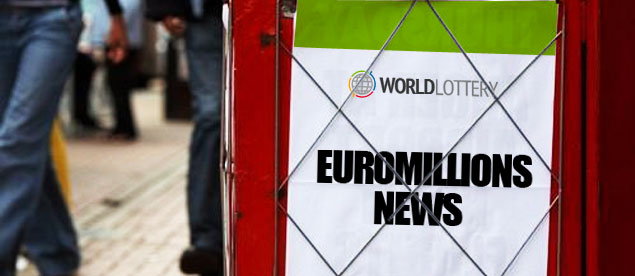 EuroMillions Millionaire Raffle: 100 UK Millionaires Raffle results
EuroMillions Plus: 10 – 19 – 40 – 43 – 44
Joker: 4 350 557
Although there wasn't a jackpot winner in last night's draw there were over a staggering 7.2 million ticket holders that won one of the prizes below the jackpot. There were 16 ticket holders that matched five numbers and one Lucky Star to win £200,339.90/ €275,299.90 and then 25 ticket holders that matched five numbers to win just over £42,000/€58,000. In addition to this there were 284,470 that matched three numbers to win £8.60/€11.90 and then over 4.2 million ticket holders matched two numbers to win the smallest EuroMillions prize that last night came out at £2.80/€3.80.
Last night set the record for the most amount of millionaires created in one single draw as the 100 UK Millionares draw took place. Even though 100 £1 million prizes were given out there weren't any players that managed to win the EuroMillions jackpot. This now means that the top prize rolls over again so the next draw which is on Tuesday now has a EuroMillions jackpot that is estimated at a very impressive £119/€153 million – so have your tickets ready for this draw if you fancy winning this EuroMillions rollover jackpot.
Written by Lottie McDonald
Article Published: Saturday 28th July 2012 12:17 AM GMT
World Lottery News Index
Play EuroMillions

Tuesday's Next Estimated Jackpot: