EuroMillions Results for Friday 22nd March 2013
All eyes were on the EuroMillions draw tonight as there was a guaranteed jackpot on offer to win that was worth an impressive €100 million. Ticket holders for the EuroMillions draw this evening were crossing their fingers and hoping that luck would be on their side so that they could match the EuroMillions results for Friday 22nd March 2013 and become the latest jackpot winners in this popular pan-European lottery – so let's take a look at the EuroMillions results from tonight's Superdraw to see if you have a winning ticket!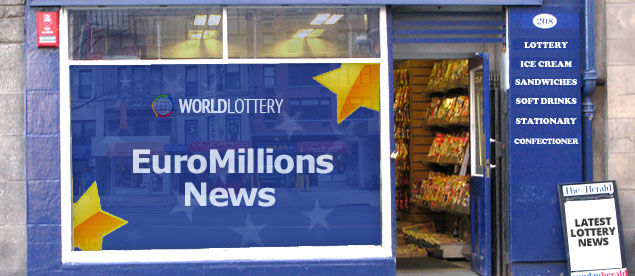 Latest EuroMillions Results for 22 March 2013
Millionaire Maker Number: KJN139799
EuroMillions Millionaire Raffle: KJN139799
EuroMillions Plus: 15-21-25-40-46
Joker result: 7 670 781
This is the first Superdraw there has been for 2013 so the question everybody is asking tonight is has the EuroMillions Superdraw guaranteed jackpot been won or has it rolled over to Tuesday's draw?
The EuroMillions Superdraw results show that no players matched the five main numbers along with both of the Lucky Stars drawn to win the jackpot, which means that this impressive jackpot rolls over. This means that Tuesday's EuroMillions jackpot is now estimated at a huge £94/€111 million.
Despite there being no top prize winners there were plenty of other winners in the remaining EuroMillions prizes tiers. A total of six players were all one number away from winning the jackpot as they all matched five main numbers plus one Lucky Star to win the second tier prize which came out at £336,278/€500,584. In addition to that there were just over 2.6 million players that matched two numbers to win the smallest EuroMillions prize which was worth £2.80/€4.20. To view a full prize breakdown of the EuroMillions results from tonight visit www.euro-millions.com.
Whether this jackpot will be won in Tuesday's EuroMillions draw remains to be seen but if you played this EuroMillions Superdraw tonight make sure you check your tickets because although you might not have won the jackpot, but could be a winner in one of the other EuroMillions prize tiers!
Written by Grace Mee
Article Published: Friday 22nd March 2013 4:44 PM GMT
World Lottery News Index
Play EuroMillions

Friday's Next Estimated Jackpot: