EuroMillions Results for Friday 21st December 2012
Before the advent of lottery games, getting your hands on a pile of cash worth €101 million would have required skills that weren't exactly commonplace. If you didn't have what it took to be a business tycoon, corporate embezzler or gangster rapper (to mention just three of the occupations we associate with being ridiculously rich) then the opportunities to ever see a nine-figure balance on your bank statement were extremely limited. Fortunately, times have changed, and these days everyone who buys a EuroMillions lottery ticket has a chance – however slim – of getting rich quick. As if to prove our point, one player in France has just won over €101 million after successfully matching all of the EuroMillions results for Friday 21st December 2012…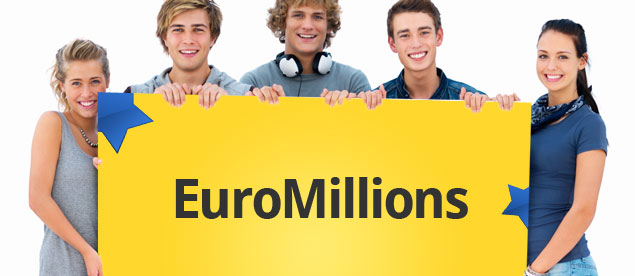 Latest EuroMillions Results for 21 December 2012
Millionaire Maker Number: DXK824154
EuroMillions Millionaire Raffle: DXK824154
EuroMillions Plus: (04) (09) (19) (42) (44)
Joker: 3 324 211
The exact value of the EuroMillions jackpot last night was €101,835,641, which equates to £83,087,699 for those who play the game in the UK. Whatever currency you use, the amount landed by Friday's jackpot winner will change his or her life forever, so well done to whoever made it happen!
11 entries matched the five main EuroMillions numbers and one of the Lucky Star numbers to qualify for a second level prize of €215,116 / £151,413 each. 20 tickets won €39,438 / £27,759 each by matching the five main numbers only, and another 61 entries matched four main numbers and both Lucky Stars to win €6,465/£4,551 each. There were more than 3.81 million prizes won in total, and full details of the sums landed at each prize level can be found by visiting euro-millions.com. In the United Kingdom, a prize of £1 million went to the owner of the ticket that matched the Millionaire Raffle number DXK824154.
As always on a Friday (and on Tuesdays too) there was a very handy €500,000 prize available last night to any player who could match all five of the numbers drawn in the EuroMillions Plus game in Ireland. Unfortunately, none of the participants were able to do that, but 64 entries were able to match four of the numbers to secure a consolation prize of €2,000 each. Another 2,929 entries won €20 each by matching three of the numbers drawn.
Now that the EuroMillions multi-rollover jackpot has finally been landed, the next game this Tuesday 25th December will offer a brand new jackpot worth €15/£12 million. Tuesday is, of course, Christmas Day, so if you want to participate in the EuroMillions game on that day we would advise you to buy your tickets early.
Written by Lottie McDonald
Article Published: Saturday 22nd December 2012 9:25 AM GMT
World Lottery News Index
Play EuroMillions

Tuesday's Next Estimated Jackpot: