EuroMillions Results for Friday 15th June 2012
Many players wondered if the EuroMillions jackpot would be won on Friday or whether it would roll on into next week after rolling over the previous Tuesday. The answer is that the jackpot was won, and by two tickets. One of the winning tickets had been purchased in France and the other in Spain, and because the jackpot had a final value of €26,828,456, each of the winning tickets is now worth €13,414,228. The EuroMillions results for Friday 15th June 2012 were as follows: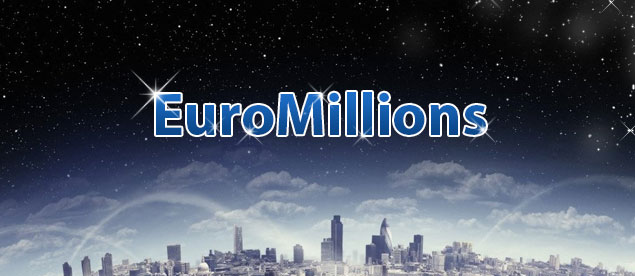 EuroMillions Millionaire Raffle: PSY036130
EuroMillions Plus: (15) (29) (32) (33) (38)
Joker: 8 967 765
In addition to the two jackpot-winning tickets, six tickets matched five main numbers and one of the Lucky Star numbers to win £209,152/€295,711 each. 17 tickets won £24,606/€34,790 each by matching five main numbers only, and 131 tickets matched four main numbers and both Lucky Stars to win £1,597/€2,257 each. The total number of EuroMillions prizes won on Friday was 3,104,179.
In the EuroMillions Plus game in Ireland, no ticket matched all five numbers to win the top prize of €500,000, but 33 tickets did succeed in matching four numbers to win €2,000 each. Another 2,077 tickets matched three numbers to win the smallest consolation prize of €20 each.
We congratulate everyone who won a lottery prize in the EuroMillions and EuroMillions Plus games last night, and especially the two jackpot winners in France and Spain. The next EuroMillions game this Tuesday 19 June will offer a standard-sized jackpot of £12/€15 million, so good luck to those of you who choose to get involved and be sure to let us know if you win!
Written by Lottie McDonald
Article Published: Saturday 16th June 2012 8:58 AM GMT
World Lottery News Index
Play EuroMillions

Friday's Next Estimated Jackpot: