EuroMillions Results for Friday 15th February 2013
The third Friday EuroMillions draw of the month brought players a fantastic opportunity to win a quadruple rollover jackpot worth €52/£44 million. Winning that kind of money would have been a great way for any player to mark the ninth anniversary of the EuroMillions game, and it would also have given a successful participant a Valentine's weekend to remember forever. Unfortunately, fate didn't agree, and so the jackpot rolled for the fifth time in a row. The EuroMillions results for Friday 15th February 2013 were as follows…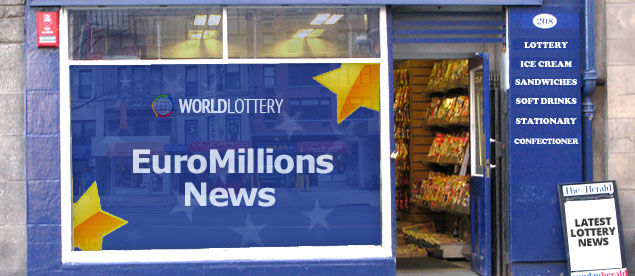 Latest EuroMillions Results for 15 February 2013
Millionaire Maker Number: XDZ942893
EuroMillions Millionaire Raffle: XDZ942893
EuroMillions Plus: (14) (18) (27) (29) (44)
Joker: 2 974 897
Whilst the EuroMillions jackpot itself proved elusive, there was success for five tickets at the second-tier prize level, and the owners of those tickets won €353,661/£242,568 each after matching five main numbers and one of the Lucky Stars. 13 tickets matched five main numbers only to win a third-tier prize worth €45,341/£31,098 each.
94 tickets won €3,135/£2,150 each by matching four main numbers as well as both Lucky Stars, and at the fifth-tier prize level there were 1,465 tickets that matched four main numbers and one Lucky Star to secure their owners €176/£120 each. There were more than 3.1 million prizes won in total, so although the Friday game didn't create a jackpot winner, it certainly gave plenty of participants something to celebrate. To see a full breakdown of the prizes paid at all levels, visit the Results page at euro-millions.com.
The EuroJackpot game was similarly reluctant to deliver its top prize of €13 million to players on Friday night. The main numbers drawn were 04, 09, 26, 32 and 40, and the Euro numbers were 03 and 05. A single ticket matched all five main numbers and one of the Euro numbers to secure a second-tier prize of €377,593/£324,881, and two tickets won €49,087/£42,234 each at the third-tier level by matching the five main numbers only. The total number of EuroJackpot prizes won was 381,403.
All of the above means that players now have a couple of even bigger jackpots to look forward to in the days ahead. The EuroMillions jackpot this Tuesday 19 February will be worth an estimated €59/£51 million, and the top prize in the EuroJackpot game on Friday 22 February will be worth around €15 million. In the meantime, there are also quite a few lottery jackpots to be won this evening, so check back tomorrow for a full round-up of the Saturday lottery results and good luck to those of you who intend to participate!
Written by Lottie McDonald
Article Published: Saturday 16th February 2013 9:15 AM GMT
World Lottery News Index
Play EuroMillions

Friday's Next Estimated Jackpot: