EuroMillions Results for Friday 14th December 2012
There had been six jackpot rollovers leading up to the 546th EuroMillions draw last night, and the final value of the jackpot was a very impressive €76/£62 million. The game was one of the final three scheduled before Christmas Day, so players were very keen for Santa to pay an early visit and bestow multi-millionaire status on them via their favourite lottery game. Unfortunately, Santa had other plans, and the jackpot rolled for the seventh time in a row. The EuroMillions results for Friday 14th December 2012 were as follow: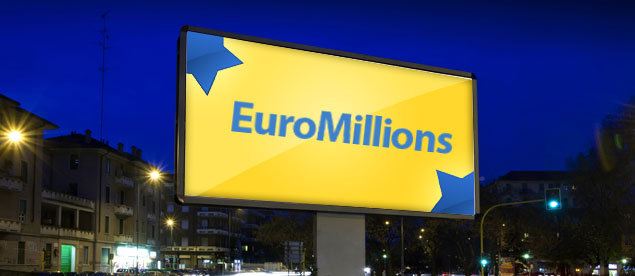 Latest EuroMillions Results for 14 December 2012
Millionaire Maker Number: BWH661079
EuroMillions Millionaire Raffle: BWH661079
EuroMillions Plus: (17) (20) (34) (40) (49)
Joker: 0 605 918
Whilst there was some disappointment in the air last night, there was also a sense of excitement because the rollover now gives everyone an even bigger jackpot to play for exactly one week before Christmas Day. There was also plenty of excitement among those who were fortunate enough to win a consolation prize of some kind.
Four tickets matched all five of the main numbers and one of the Lucky Stars to win a second-tier prize of €495,632/£352,696 each, whilst 16 tickets won €41,303/£29,391 each by matching five main numbers only. 58 tickets matched four main numbers and both Lucky Stars to win €5,697/£4,054 each and the total number of prizes won on Friday was 3,154,914. Visit euro-millions.com for a complete breakdown of the number of winning tickets at each level and the prizes that they landed.
Last week one player won the top prize of €500,000 in the EuroMillions Plus game in Ireland, but no one was able to replicate that success last night. The good news is that 54 tickets did manage to match four of the numbers drawn to win €2,000 each, and another 2,121 tickets won €20 each by matching three numbers.
Well done to all players who landed themselves a lottery prize last night – it was a nice reminder that you don't necessarily need to win a jackpot to have something worth celebrating. Of course, winning a jackpot is the ultimate ambition of most lottery players, so good luck to those of you who have a go at winning the €85/£69 million that is up for grabs in the EuroMillions game this Tuesday!
Written by Lottie McDonald
Article Published: Saturday 15th December 2012 9:28 AM GMT
World Lottery News Index
Play EuroMillions

Friday's Next Estimated Jackpot: