EuroMillions Results for Friday 13th September 2013
As we mentioned yesterday, superstitious types often say that good luck is in short supply on Friday the 13th, but EuroMillions players tend to be a lot more optimistic, so they entered their numbers in droves in an effort to land a rollover jackpot that had an advertised value of €27 / £23 million. Unfortunately, none of those tickets matched all five main numbers as well as both Lucky Stars, so the jackpot rolled over to the next game. The good news is that more than 3.37 million tickets won consolation prizes, and for those of you who haven't yet checked your tickets, the EuroMillions results for Friday 13th September, 2013, were as follows…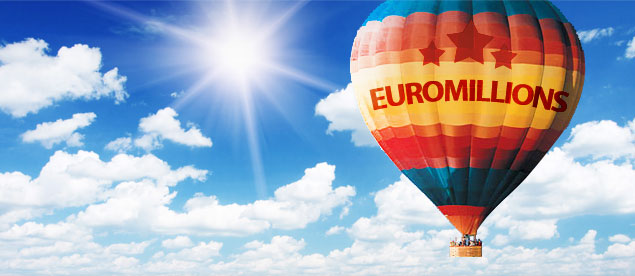 Latest EuroMillions Results for 13 September 2013
Millionaire Maker Number: TGZ545320
EuroMillions Plus: (05) (33) (36) (48) (49)
Joker: 8 610 432
The biggest EuroMillions consolation prize winners were found at the second tier, where seven tickets matched the five main numbers and one of the Lucky Stars to win €272,629 / £188,016 each. Another 12 tickets won a third tier prize worth €53,011 / £36,558 each by matching the five main numbers only, and 52 tickets matched four main numbers and both Lucky Stars to land a prize worth €6,116 / £4,218 each. The next EuroMillions jackpot on Tuesday 17th September will be worth around €34 / £28 million, and the complete EuroMillions prize schedule for last night's game can be found by visiting the EuroMillions Results page at Euro-Millions.com.
As regular readers will be aware, EuroMillions players in Ireland have the option of entering their numbers into a separate EuroMillions Plus game that offers a top prize of €500,000 to the owner of any ticket matching all five of the numbers drawn. There was no such ticket last night, but a total of 1,994 tickets won a consolation prize, and 39 of those tickets matched four numbers to win €2,000 each, so well done to the lucky winners!
The main numbers drawn in the EuroJackpot game last night were 03, 10, 18, 31 and 43, and the Euro numbers were 01 and 07. None of the tickets purchased for the draw managed to land the €15 / £12 million jackpot that was up for grabs, but two players matched all five main numbers and one Euro number to secure a second tier prize worth €400,300 / £336,212 each. More than 396,000 tickets won smaller consolation prizes and the next jackpot will be worth around €17 million.
Although no jackpots were landed last night, Friday the 13th certainly wasn't unlucky for the millions of players who won consolation prizes. For those who would still like to win a jackpot before the weekend is over, there are plenty of big ones to play for this evening, including a Powerball jackpot with an advertised value of $317 million! Good luck to everyone who intends to play any of the scheduled Saturday night lottery games, and remember to check back tomorrow for our round-up of the results!
Written by Lottie McDonald
Article Published: Saturday 14th September 2013 8:58 AM GMT
World Lottery News Index
Play EuroMillions

Tuesday's Next Estimated Jackpot: