EuroMillions Results for Friday 23rd March 2012
Tonight saw the second EuroMillions draw of the week take place and as there was a rollover jackpot on offer to win, ticket holders were crossing their fingers and hoping that luck would be on their side so that they could walk away jackpot winners. After the syndicate of 12 bus drivers from the UK scooped the EuroMillions jackpot in last Friday night's draw, the question is was the EuroMillions jackpot won tonight? Let's have a look at the EuroMillions results for Friday 23rd March 2012 to see if you're a winner!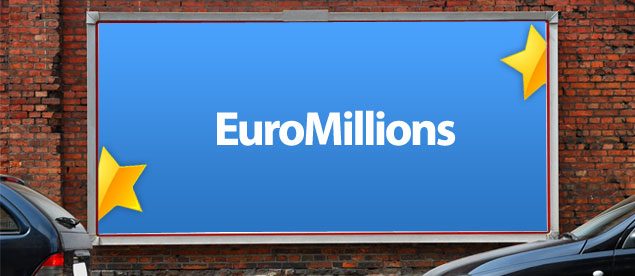 Euromillions Millionaire Raffle Number: LHZ360128
Euromillions Plus: (6) (24) (34) (43) (46)
Joker: 3 341 163
This time around the EuroMillions results came out just right for a single French player, who scooped the entire jackpot of €26,096,499. This has finally ended the winning streak by UK Euro Millions players, which has seen them win five jackpots on the trot in the past few months, some of which were substantial rollovers as we know!
All in all tonight, there were over 2.8 million winning tickets across the different prize levels, with just over 1.7 million of those matching two numbers, while a rather impressive seven tickets matched the required 5 + 1 star for the second tier prize of €237,782.
On the statistics front, tonight's draw saw this lottery's most popular ball, number 50, drawn again for the 67th time, while poor old number 35 still hasn't graced us with its presence for nearly six months! Who knows, maybe we'll see it appear in next Tuesday's draw where the jackpot resets once again to €15 million.
Written by Grace Mee
Article Published: Friday 23rd March 2012 8:50 PM GMT
World Lottery News Index
Play EuroMillions

Tuesday's Next Estimated Jackpot: