Powerball Lottery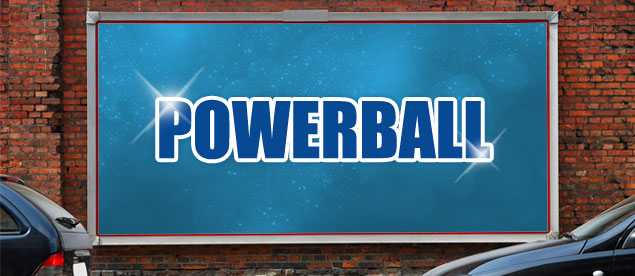 Powerball is one of the biggest multi-state games available to play in America and the game was previously known as Lotto* America. As Lotto*America the game was played using a 6/54 matrix but with the name change came a new game matrix for the Powerball lottery, consisting of a two drum 5/59 and 1/35 matrix. The first Powerball draw was held its first draw on the 22nd April 1992 and since then has made numerous players millionaires.
Powerball has made some changes to its game, for example in January 2012 when it introduced a larger minimum jackpot, a decrease in the number of Powerball's and a guaranteed $1 million for any players matching 5 main white balls.
How to Play Powerball
Currently the Powerball is played by picking out five numbers between 1 and 59 and then one Powerball number between 1 and 35. In order to be a jackpot winner you have to match all five main balls (white balls) and the Powerball (red ball). Powerball jackpots in this lottery start at a minimum of $40 million however when players fail to match the Powerball results the jackpot rolls over to the following draw. This happens quite a lot in this American lottery game which means that the jackpot regularly reaches impressive amounts.
Powerball Powerplay
Powerball offers a feature called Power Play, which increases the value of all prizes except the Jackpot and Match 5. For a small additional cost, players can include the Power Play option which sees all non-jackpot and Match 5 winnings multiplied between two and five times the original prize. The Power Play number is drawn immediately after the main Powerball numbers and will be 2, 3, 4 or 5. Match 5 winners who have opted to include Power Play will have their winnings doubled from $1 million to $2 million. The Power Play feature is not available in California.
Powerball Odds and Prize Tiers
There are nine different prizes tiers in the Powerball and in every tier excluding the jackpot there is a guaranteed amount available to win. The overall odds of winning a prize are 1 in 31.84 but take a look at the table below for a full list of prizes values and odds:
| | | |
| --- | --- | --- |
| Match | Pays Out | Chances of winning |
| 0 numbers + Powerball | $3 | 1 in 55.40 |
| 1 number + Powerball | $4 | 1 in 110.81 |
| 2 numbers + Powerball | $7 | 1 in 706.43 |
| 3 numbers | $7 | 1 in 360.14 |
| 3 number + Powerball | $100 | 1 in 12,244.82 |
| 4 numbers | $100 | 1 in 19,087.52 |
| 4 numbers + Powerball | $10,000 | 1 in 648,975.96 |
| 5 numbers | $200,000 | 1 in 5,153,632.64 |
| 5 numbers + Powerball | Jackpot | 1 in 175,223,510 |
Although the odds of winning the jackpot are high the draw history of the Powerball shows that it is not impossible to take home the top prize.
You can find the very latest Powerball Lottery results here
Notable Powerball Winners
The largest jackpot ever seen on the Powerball - and the second largest in the USA - occurred on 18th May 2013, when one ticket holder won the pre-tax jackpot of $590.5 million. Other notable wins include a US$365 million jackpot won in February 2006 by a syndicate of eight players from Nebraska and a US$336.4 million jackpot won by a one single ticket holder from Rhode Island..
Powerball Payment Options
If you find yourself lucky enough to win the Powerball jackpot then you get to choose how you would like to receive your winnings. The first is through a cash lump sum which will be lower than the advertised amount and subject to tax laws and then the other way is through annuity payments. By selecting this option you will receive your winnings through 30 payments which are spread over 29 years.
Powerball Draw Information
Draws take place for the Powerball twice a week on a Wednesday and Saturday at 10.59pm (EST) and two draw machines are used, one contains white balls in which the five main numbers are drawn out of and the other has red balls and the Powerball number gets drawn out of this machine.
Powerball Participating States/Jurisdictions
As this is a multi-state lottery game there are a number of states and jurisdictions that that participate in the game and these are; Arizona, Arkansas, California, Colorado, Connecticut, Delaware, Florida, Georgia, Idaho, Illinois, Indiana, Iowa, Kansas, Kentucky, Louisiana, Maine, Maryland, Massachusetts, Michigan, Minnesota, Missouri, Montana, Nebraska, New Hampshire, New Jersey, New Mexico, New York, North Carolina, North Dakota, Ohio, Oklahoma, Oregon, Pennsylvania, Rhode Island, South Carolina, South Dakota, Tennessee, Texas, US Virgin Islands, Vermont, Virginia, Washington, West Virginia and Wisconsin.
Related Powerball News
Powerball News Archive