Irish Lottery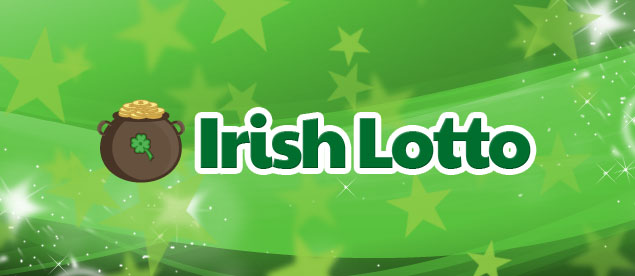 The Irish National Lottery offers a variety of different games including lotto draws, scratch cards and raffle games. However, it is best known for its national lottery, known as the Irish Lotto, which has been played in Ireland since 1987. The game is played on a 6/45 matrix with one Bonus Ball, which helps with winning the secondary prizes. In order to win the jackpot, players must match all six main numbers.
How to Play the Irish Lottery


Play Now
To play, you will need to select six numbers from a choice of 45, plus one extra bonus ball. There are seven prize tiers, which are as follows:
| Numbers Matched | Prize Amount | Percent of Funds Allocated |
| --- | --- | --- |
| Match 6 | Jackpot | 46.15% |
| Match 5 plus Bonus Ball | €25,000 | 2.36% |
| Match 5 | Prize varies | 5.38% |
| Match 4 plus Bonus Ball | Prize varies | 1.35% |
| Match 4 | Prize varies | 8.3% |
| Match 3 plus Bonus Ball | Prize varies | 5.53% |
| Match 3 | €5 | 13.28% |
Although most of the prize tiers are dependent on ticket sales and prizes are a percentage of the revenue, two of the tiers are fixed. Players who matched five and the bonus will always win €25,000 (per winning ticket), and likewise players who match 3 numbers will always win €5.00. All other prize tiers will have their allocation of revenue divided between the number of ticket holders, including the jackpot winner(s).
Irish Lottery Draw Information
The game is drawn on Wednesday and Saturday each week at approximately 8pm GMT, and both draws are televised in Ireland. If you are playing online from outside Ireland, the results of each draw will be available to see here shortly afterwards. The minimum jackpot is €2 million, and if the jackpot is not won, it will roll over to the next draw.
Prizes for the Irish Lotto are paid out in one cash tax free lump sum, and must be claimed within 90 days of the draw date. The biggest jackpot won on the Irish Lotto to date was €18,963,441 on 28th June 2008, which was won by a syndicate of 16 workers at a quarry plant in Co Carlow.
Irish Millionaire Raffle
Approximately three times per year, the Irish Lottery holds a special Millionaire Raffle. This is nothing to do with the Euromillions Millionaire Raffle; the only similarity is that the first raffle number picked will make that player a millionaire, with an instant €1 million guaranteed.
The Irish Millionaire Raffle will then also select a variety of other winning raffle ticket numbers, who stand to win one of a variety of other prizes. These vary with each draw, but are usually between €250 and €250,000. Entrance to this draw is in addition to the Irish Lottery, and the raffle tickets for sale are strictly limited in number. Another key difference is the quantity of prizes – the Irish raffle will pull out hundreds if not thousands of raffle codes to win one of these prizes. Tickets are only available to purchase on the Irish mainland, and are not available to buy online.
Related Irish Lottery News
Play Irish Lotto

Saturday's Next Estimated Jackpot: